Here's the plan: Form a blog that reviews Every Marvel Comic Ever Published!
Note: I'm NOT doing a "chronology of the Marvel Universe."  There are already dozens of sites that already do that.  I'm also not including alternate universes, like The Ultimates.  I'm trying to catalog every 616-Universe canon Marvel comic since the Silver Age, up to the end of the 20th Century.  (After 2000, the Internet started being a thing and there's endless sources of comic book information about internet-age comics.)  I'm also tagging interesting little factoids (like how many times Thing busts through a floor) and all major super-characters (but not side characters like Mary Jane or Aunt May).
If you're interested in particular runs, I've rated "major" runs here: Rating the Runs.
Grades
.

 

I've graded the books…But how to grade comics?

 

How do you compare, for example, the wordy  style of the Silver Age to a sleek modern book with a bigger budget and decades of growth in the art  form?

 

Well, this is what I based the grades on:
Overall quality compared to other books out during the same year

Significance to the Marvel Universe

Innovation/originality (did it do something really different for its time)

Sentimental or "re-read" value  
Overall, it should about like this:
A is excellent, one of the best examples of the art form
B is above average, for one or more of the reasons above
C is average.  Not great, not terrible, not very memorable
D is below average.  Should be read only by freakish completists like myself
F is terrible.  Stay away
On this page: The 1960s  1961, 1962, 1963, 1964, 1965, 1966, 1967, 1968, 1969
Also check out these pages: The 1970s, The 1980s, The 1990s.
1961
Find all 1961 posts here.  Best comic of the year (pictured)
1962
Find all 1962 posts here.  Best book of the year (pictured):
1963
Find all 1963 posts here.  Best comics of the year pictured.
1964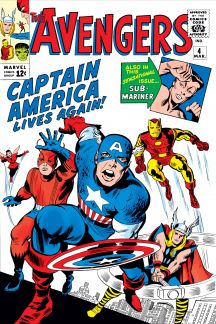 Find all 1964 posts here. Best comics of the year pictured.
1965
Find all 1965 posts here.  Best comics of the year pictured.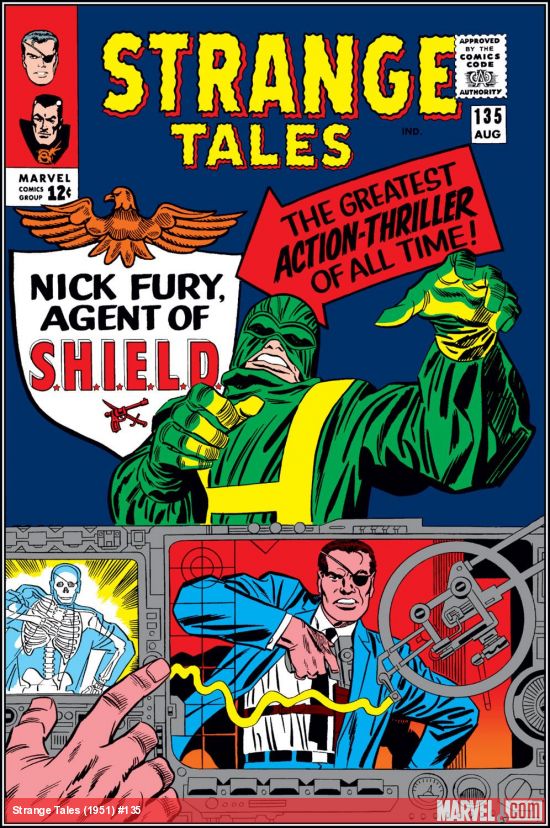 1966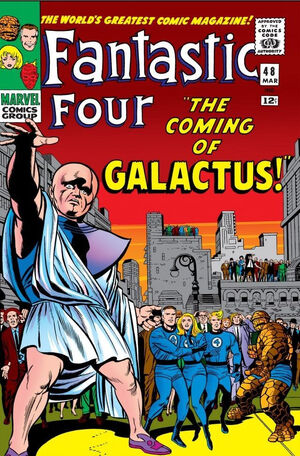 Find all 1966 posts here. Best comics of the year pictured.
Amazing Spider-Man #32-33

(1st Gwen Stacy, Harry Osborn, and Miles Warren)

, 34, 35, 36 (1st Looter), 37, 38 (Steve Ditko's last issue), 39-40 (Green Goblin unmasked; John Romita Sr.'s run begins),  Amazing Spider-Man Annual #3 (Spidey meets The Avengers for the first time), 41-42 (1st Rhino, Mary Jane Watson), 43 (Peter and MJ's 1st date).
Avengers #24, 25, 26-29 (1st Collector, Hank Pym becomes Goliath), 30-31, 32-33 (1st Sons of the Serpent and Bill Foster), 34-35 (1st Living Laser).
Daredevil #12-14 (origin of Ka-Zar), 15, 16-17 (1st Masked Marauder; 1st DD/Spider-Man meeting; John Romita's audition to become artist for The Amazing Spider-Man), 18-19 (1st Gladiator), 20-21 (Gene Colan's run begins; tribute to Irving Forbush), 22-23.
Fantastic Four #46-47 (1st Inhumans), 48-50 (1st Silver Surfer, Galactus, Wyatt Wingfoot) , 51 (1st Negative Zone), 52-53 (1st Black Panther and Klaw; one of the 100 best comics of all time)), 54, 55, 56, 57-63 (1st Blastaar, "Doomsday" epic).
Journey into Mystery #124-125 (vs. Hercules)
Strange Tales #140-143 (1st Mentallo), 144-147, 148-149, 150-152 (Jim Steranko joins as artist for Fury).
Tales of Suspense #73-74, 75-76 (1st Batroc the Leaper), 77-80  (crosses over with Tales to Astonish #81-83), 81-83, 84-86. 87-91.
Tales to Astonish #77-80, 81-83 (1st Boomerang; 1st Cosmic Cube; crosses over with Tales of Suspense #79-80), 84-87
Thor (Journey into Mystery becomes Thor with #126): #126-128, 129-130 (1st Ares), 131-133 (1st Ego The Living Planet, 1st Recorder robot), 134-135 (1st High Evolutionary and Man-Beast).
1967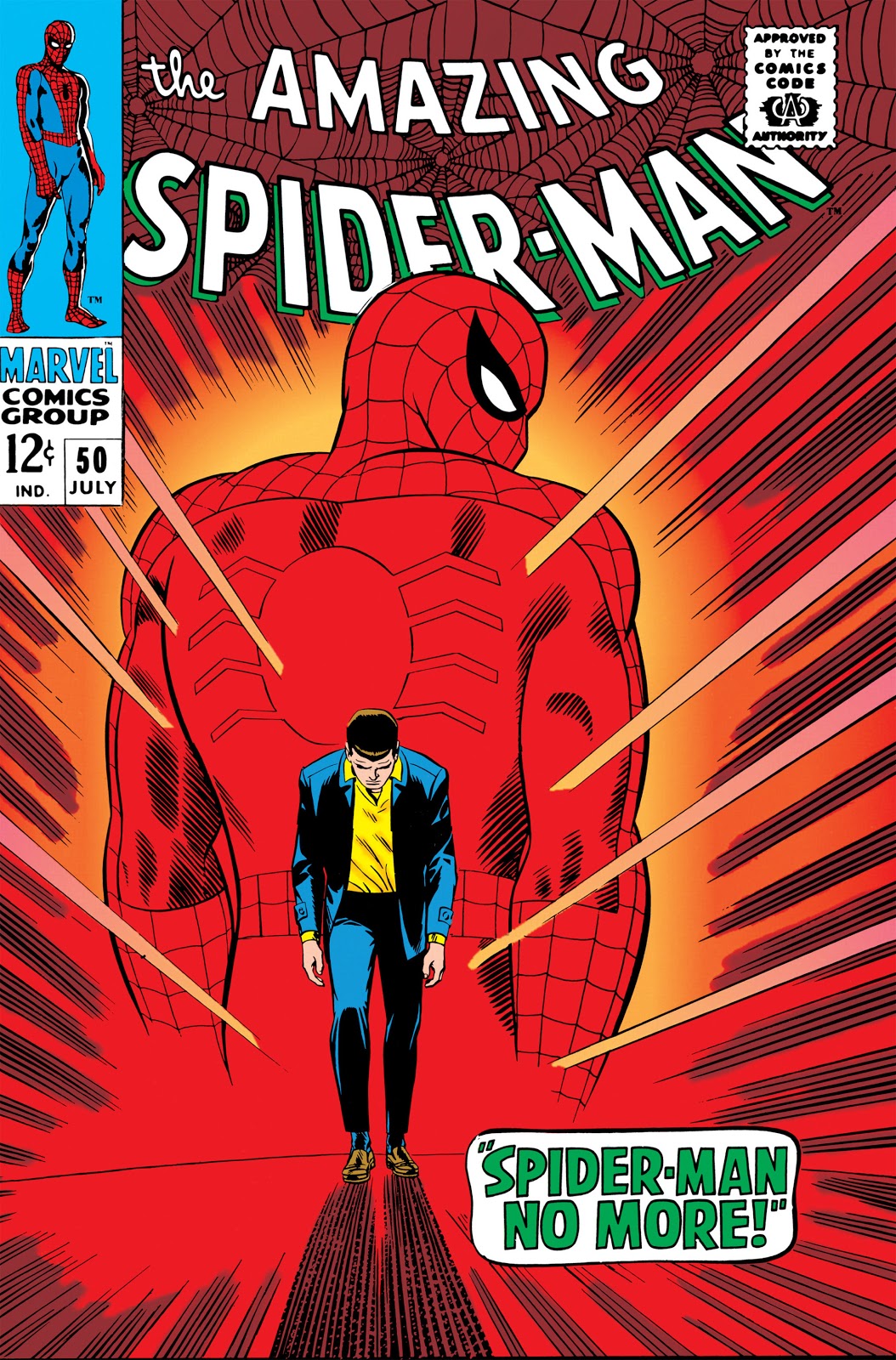 Find all 1967 posts here. Best comics of the year pictured.
1968
Find all 1968 posts here.  Best comics of the year pictured.
1969
See all 1969 posts here.  Best comics of the year pictured.