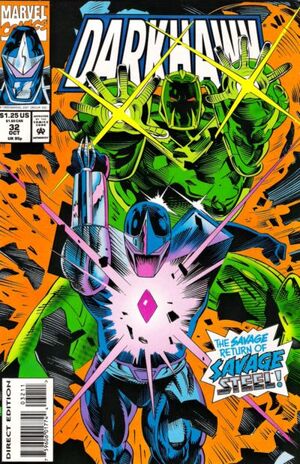 There's nothing really wrong with this comic, it's just bland as Hell.  In this issue he teams up with Savage Steel and fights some guys from Latveria who are using AIM armor.  Dr. Doom never appears to make things interesting.
Creators: Danny Fingeroth and Anthony Williams
Grade: C-
For the complete history of the MU, year by year, go here.