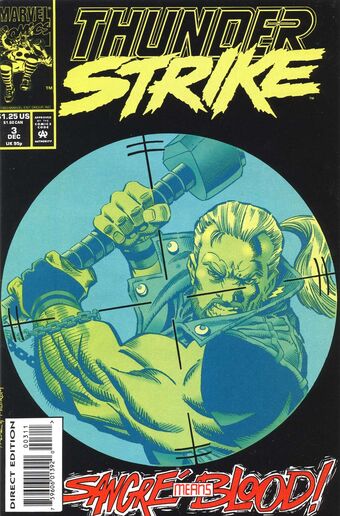 Thunderstrike goes after a public school sniper who spray paints "Sangre Means Blood" at the scenes of his crimes.
 This is not a thing that really suits a God-adjacent character.
Creators:  Tom DeFalco and Ron Frenz
Grade: C+
For the complete history of the MU, year by year, go here.