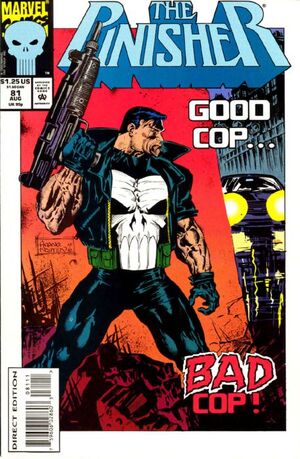 Punisher vs. a corrupt cop, in a story told by the bad cop's partner.  I do like these stories that are about Punisher and told the point of view of a person affected by, but not central to, the story.  I wonder if these inspired the groundbreaking Punisher MAX series by Garth Ennis, where basically every story focused on the criminals, with Punisher lurking around and eventually destroying them.
Creators: Steven Grant and Hoang Nguyen
Grade: B-
For the complete history of the MU, year by year, go here.