Dazzler is basically kidnapped by Project Pegasus, who want to test her powers.  So they pit her against Klaw.  And she "kills" him.
Quasar also appears as her tour guide, sort of to prove that the Project people are hero-based, even if they subject Dazzler to tests she'd rather not take, under threat of exposing to the world that she is a mutant.
With this issue, Bill Sienkiewicz and Klaus Janson start a short run of covers. Very nice.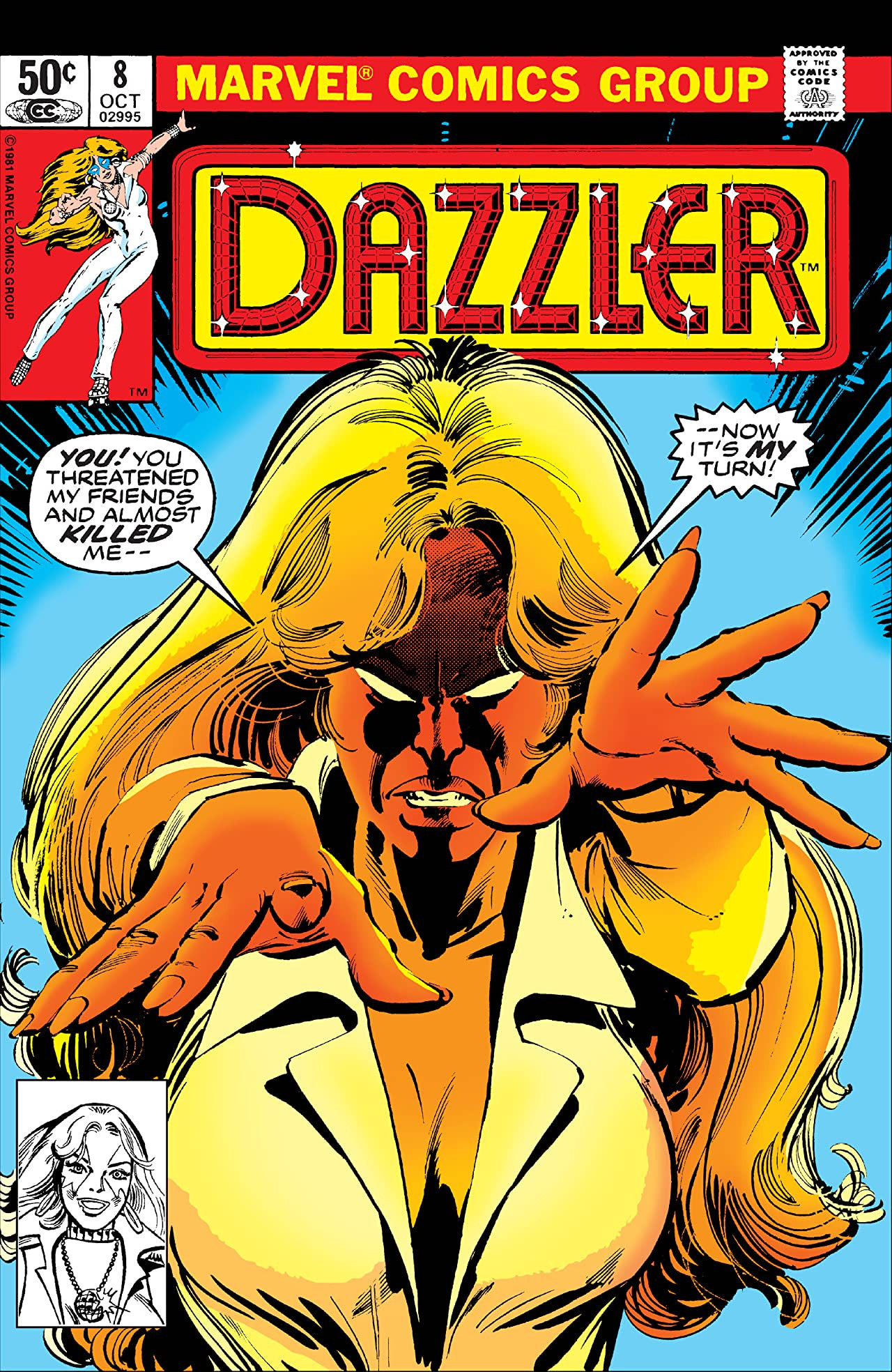 Creators: Danny Fingeroth (idea), Tom DeFalco, Frank Springer
Grade: C
For the complete history of the MU, year by year, go here.