James Rhodes meets the Excalibur team for the first time.  Other stuff happens too.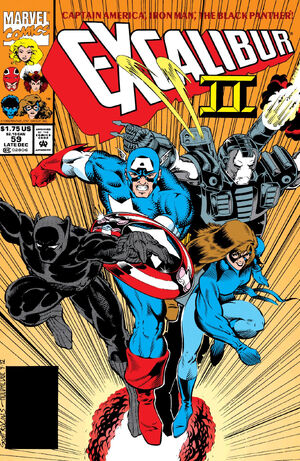 All these heroes are needed to fight The Knight Errant.
No, not really.  Captain Britain goes to Wakanda in his millionaire Brian Braddock identity to negotiate a trade deal.  Then there's some fighting.
I just don't have the energy for this comic anymore.  I wish it was cancelled.
Early work by Scott Kolins is interesting to see, though.
Creators: Scott Lobdell and Scott Kolins
Grade: C-
For the complete history of the MU, year by year, go here.