A mutant named Rhapsody is accused of a crime, in a bigoted anti-mutant town, and the team try to help her.  Her powers are triggered when she plays music.
This story is interwoven with other team members taking on Cyber, who is a Wolverine villain.
There's also a subplot about mutant refugees seeking asylum in the U.S.
Lots goes on in Peter David's X-Factor–it's a book brimming with character work and lots of subplots.  And he writes multiple characters very well.  He's like Chris Claremont in that respect–only he's funnier and writes with a less wordy, more modern spin.
Also in these issues….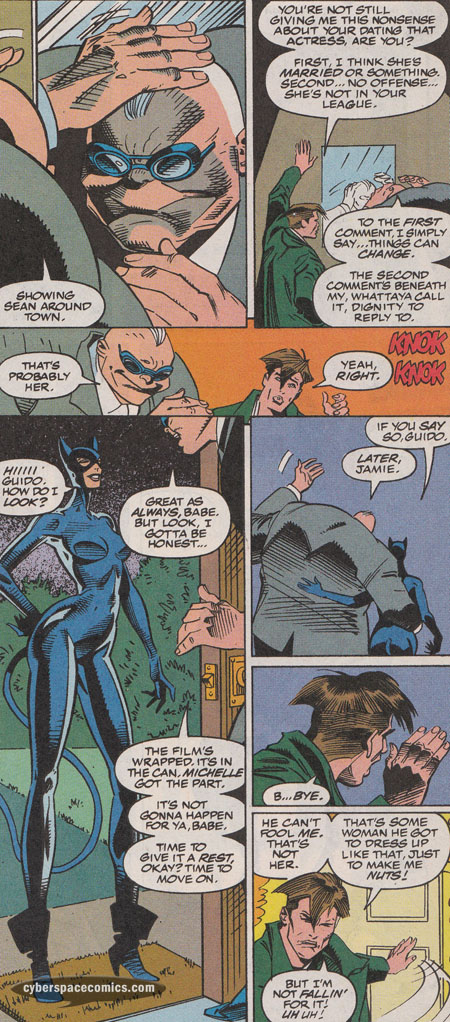 Strong Man goes on a date with Sean Young, who famously tried out for the part of Catwoman in the Batman movie.
Creators: Peter David and Larry Stroman.  This is Stroman's last issue.  His highly stylized art can be kind of distracting.  I liked it for a bit, but I'm ready for a change.
Grade: C+
For the complete history of the MU, year by year, go here.