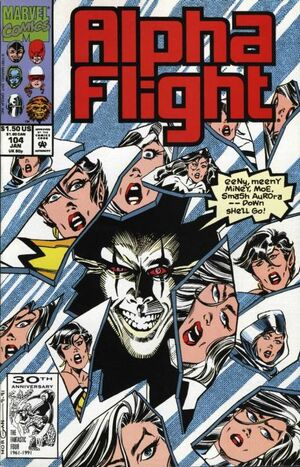 Aurora gets her multiple personalities back.  Also, since it's the 1990s we need close with a pose page, showing off new costumes/new name.  And, in Vindicator's case, new breasts.
I mean, I don't recall her having such huge boobs.
Creators: Scott Lobdell, Tom Morgan
Grade: C-
For the complete history of the MU, year by year, go here.