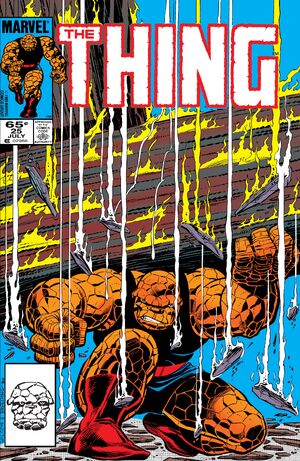 Last issue, a new creative team took over and it looked promising.  This issue, Thing fights Leprechauns.
Yes, it's as dumb as it sounds, which is probably why they didn't put the little green guys on the cover.
Creators: Mike Carlin and Ron Wilson
Grade: D
For the complete history of the MU, year by year, go here.
And see my Ratings of Runs on comics here.