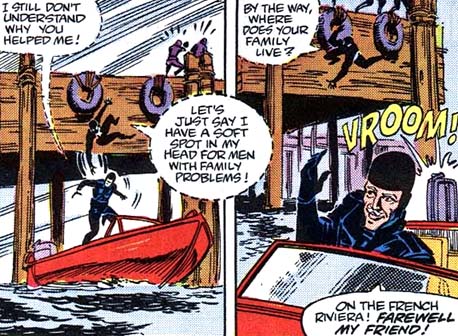 The old thief known as Black Fox returns, and he makes the mistake of stealing from a rich dude who has hired Silver Sable and her Wild Pack as a mercenary.
This is Sable's first appearance.

DeFalco created a bunch of new characters during his run, but not many of them were really worth much.  But Sable has certainly stuck around.
Creators: Tom DeFalco and Ron Frenz
Grade: C+
For the complete history of the MU, year by year, go here.
And see my Ratings of Runs on comics here.