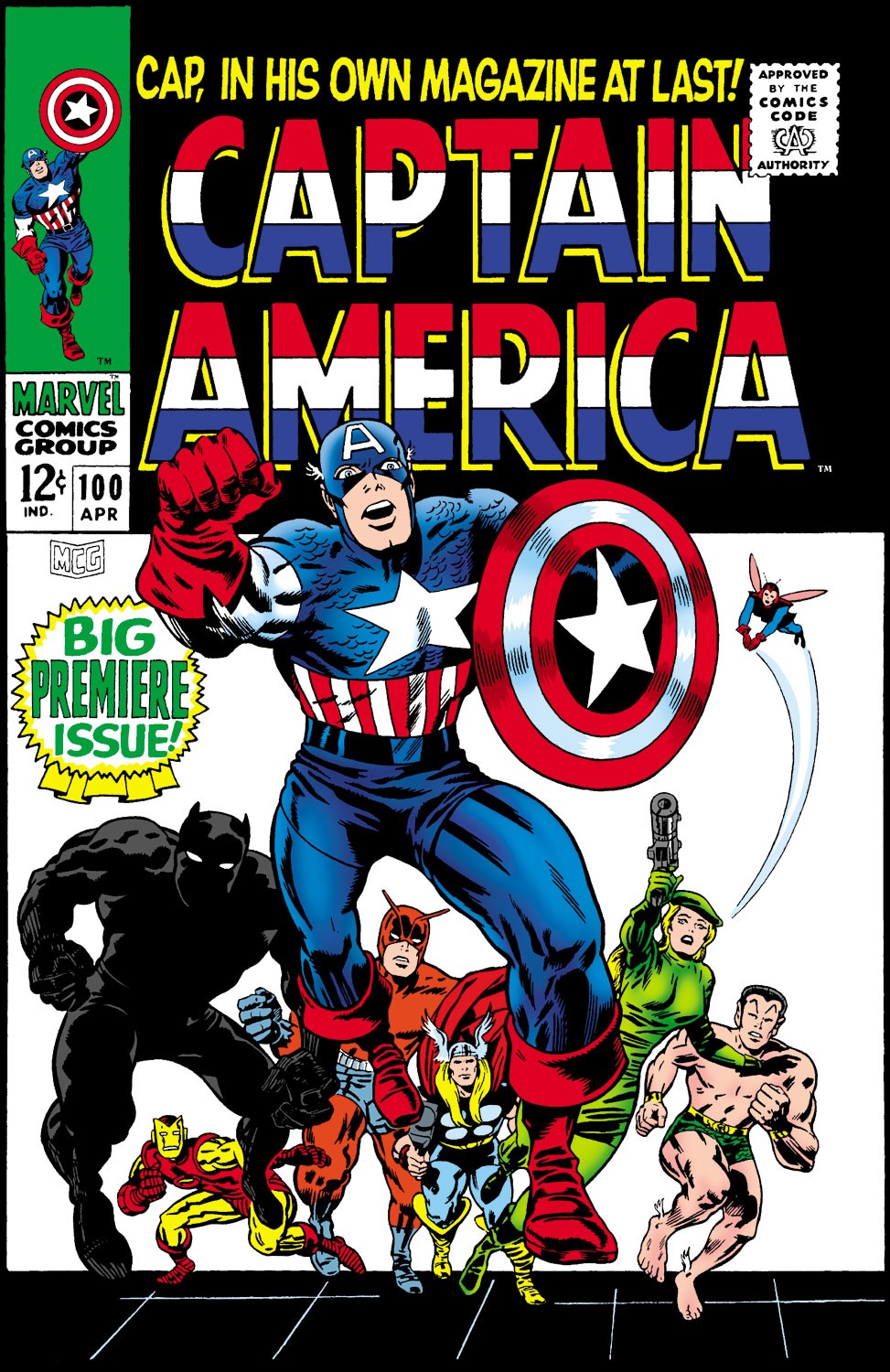 I know I already wrote about the story behind this issue in my post on the end of Tales of Suspense, but this issue warrants its own post because it's Cap's first solo book.
First of all, look at that great Kirby cover.  Granted, Subby and the Avengers aren't in this issue—there's just a flashback to Captain America's first Silver Age appearance back in 1966 in Avengers #4, but it's worth it to get the cover.
Second, it's a great first issue.
Yes, it continues a preexisting story, several issues in, but it begins with a good introduction to the hero, runs through his history quickly, and then puts you right in the middle of the final action scene of that story.
And then, in the end, we get a closing panel that's a perfect launching place (see above).
Best of all: The official Cap letters page: Let's Yap with Cap. One of my favorites.
And this great bit at the end:
I'm lovin' it.  A great start to a solo book for one of my all-time favorite heroes.
Creators: Stan Lee, Jack Kirby
Grade: A
For the complete history of the MU, year by year, go here.