The Christmas issue.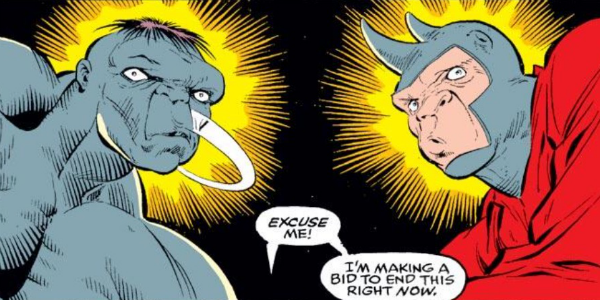 It starts with Rick Jones outside the waiting room while Bruce Banner is getting therapy (last issue), telling a story about Rhino to some kids who are out there with him.
It's a story about a time Gray Hulk fought Rhino, while wearing pieces of a department store Santa costume.
And explaining it to a kid.
And also going to the bathroom.
Creators: Peter David and Bill Jaaska
Grade: C+.  A nice comedy break.
For the complete history of the MU, year by year, go here.
And see my Ratings of Runs on comics here.