John Byrne arrives to write a Headmen (yay!) story.
It starts with that very weird splash page, with a young redhead begging Willie Loman (who is dating Aunt May) to "do it faster!" and Peter looking like he's about to throw up.

From there, the Headmen want revenge on Spider-Man, who will get help from Johnny Storm.
After a party…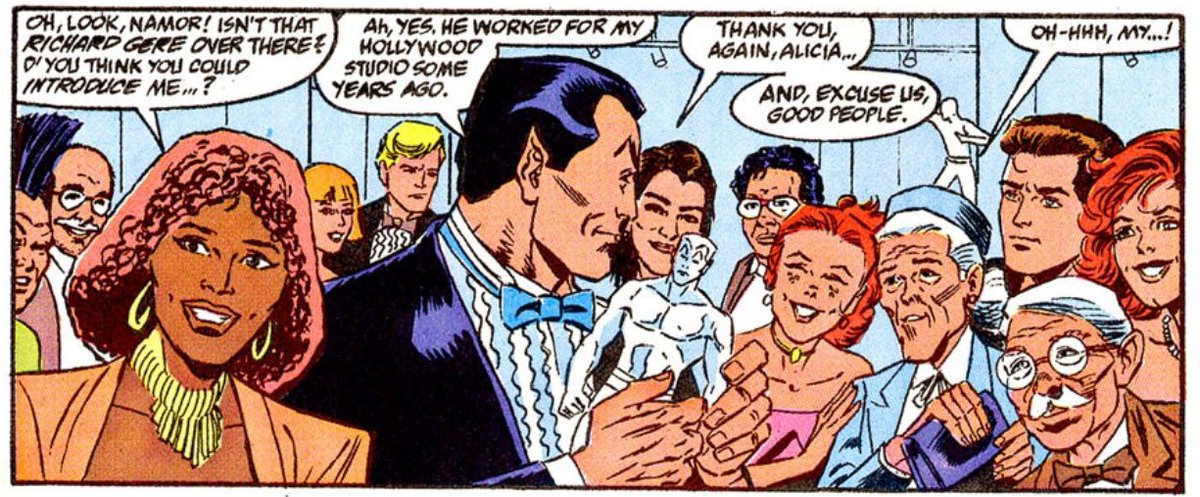 It starts at an opening for Alicia Master' sculptures, where we see Stan Lee and Namor—and Roy Lichtenstein, along with Johnny Storm and Colossus.
Torch and Spidey fight the Headmen together.  It's a retro, fun issue—like the Marvel Team-Ups of the early '80s.
Creators: John Byrne, Alex Saviuk
Grade: C+
For the complete history of the MU, year by year, go here.
And see my Ratings of Runs on comics here.