In issue #345, Cardiac, hired via Silver Sable, and Boomerang fight Spider-Man.  Also, Flash is dating Black Cat.

But the main story is that Venom is back.
As far as Venom stories go, it's pretty typical: He stalks Peter Parker's loved ones (including Willie Lumpkin, who is dating Aunt May) until they fight.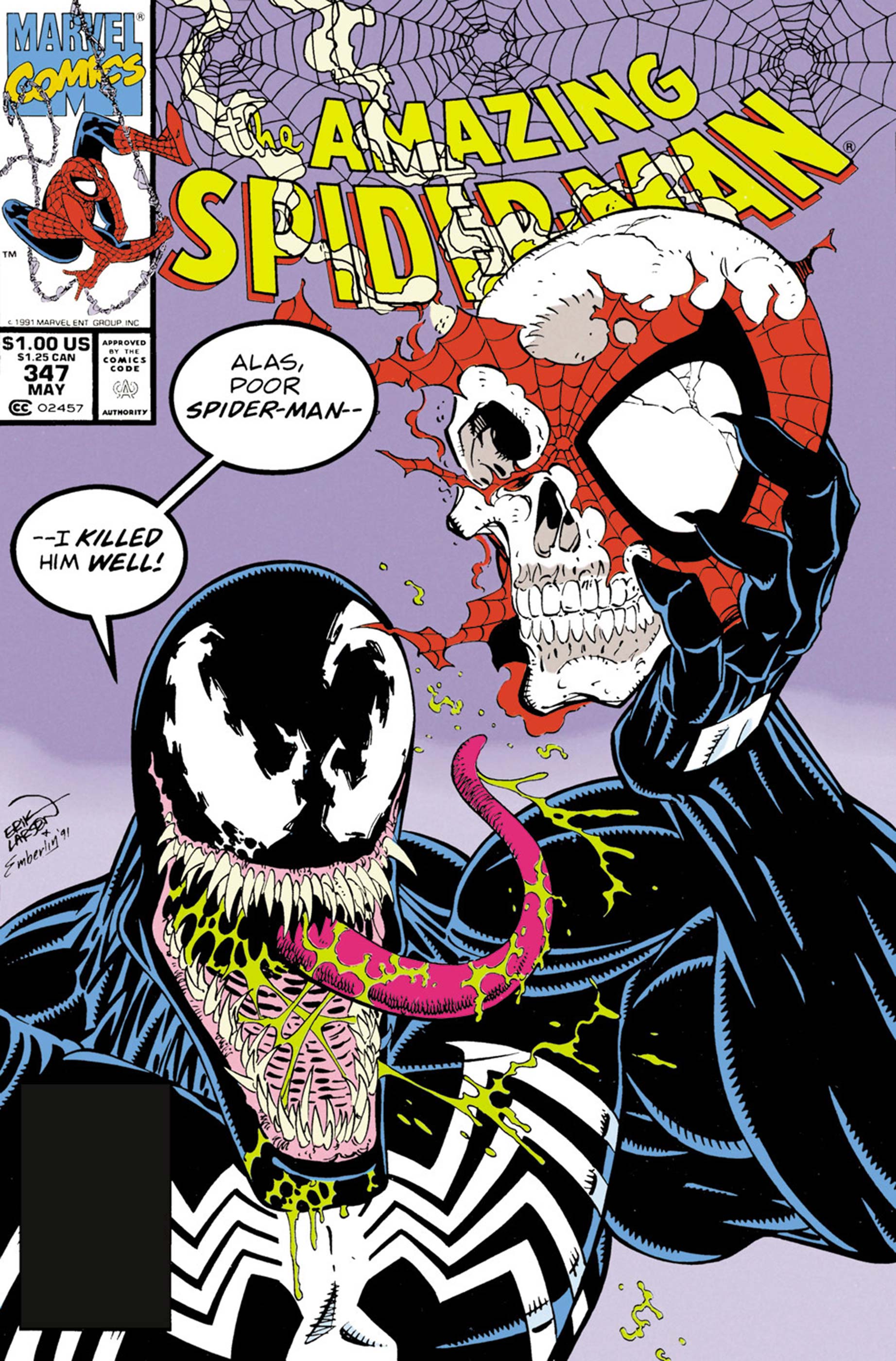 Long story short: It ends with Eddie Brock and Venom jogging on a beach on a deserted island, where they plan to live their lives out together in bliss.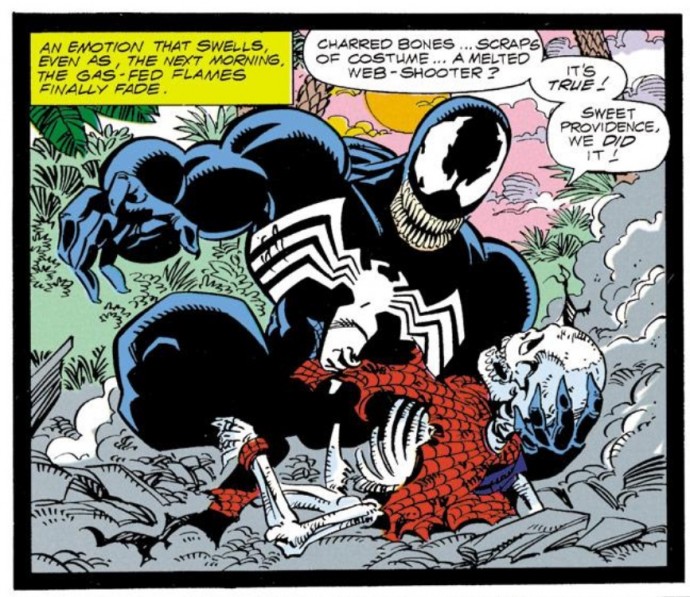 Creators: David Michelinie, Mark Bagley (#345), Erik Larsen (#346-347)
Grade: C+
For the complete history of the MU, year by year, go here.
And see my Ratings of Runs on comics here.