Here we go again: A single comic with two 15-page stories in it, which means that serialization is impossible to avoid due to the short page length.  How good are the books?
Meh.
The creative pedigree couldn't be better, though.
The splash to the first issue is one of those where you see all the characters and learn their powersets in a nutshell.  Probably necessary, because up to now The Inhumans had been fairly minor characters in the Fantastic Four.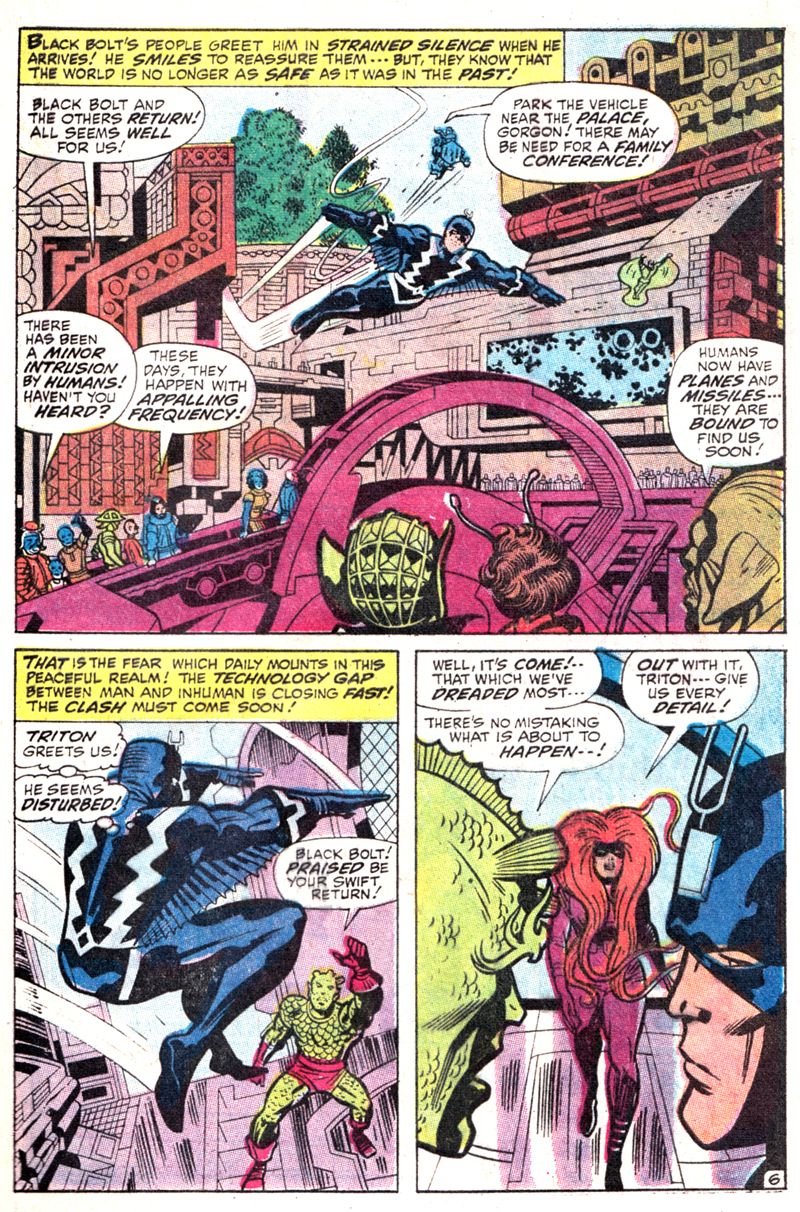 These were some of Jack Kirby's last issues with Marvel, and in fact he had resigned from Marvel before they ever got printed.  It's also the first time Jack Kirby was the sole name on the credits for a Marvel book.  Too little, too late, I guess.  The story involves The Inhumans rediscovering their "great refuge"
The Black Widow side, despite having art by John Buscema, is pretty bad. 
It starts off with her lounging in a slinky outfit and feeling "bored," and receiving a phone call from a man who wants to fly her to Switzerland on what she assumes will be a date.  We meet future Black Widow "wrangler" Ivan, briefly,
Not a strong female lead. Grade: C
Inhumans: Jack Kirby.  Grade: D
For the complete history of the MU, year by year, go here.
And see my Ratings of Runs on comics here.