I haven't been covering much about Shang Chi because he, and his book, are pretty much wholly dissociated from the greater Marvel Universe.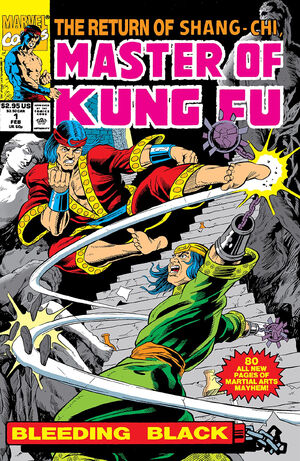 But in 1990 he appeared in Marvel Comics Presents, and then got a one-shot called "Bleeding Black."
The stories were still independent from the 616 Universe, but it's worth mentioning that he's still around, still an actively used character.
Creators: Doug Moench and David and Dan Day
Grade: C+
For the complete history of the MU, year by year, go here.
And see my Ratings of Runs on comics here.