So lssue we got an old Chris Claremont and Marshall Rogers story about Strange and his girlfriend, Clea.  But in issue #6 we get a really good Dr. Strange tale by Roger Stern, one of the few guys who really "got" the character–with wonderful art by Charles Vess.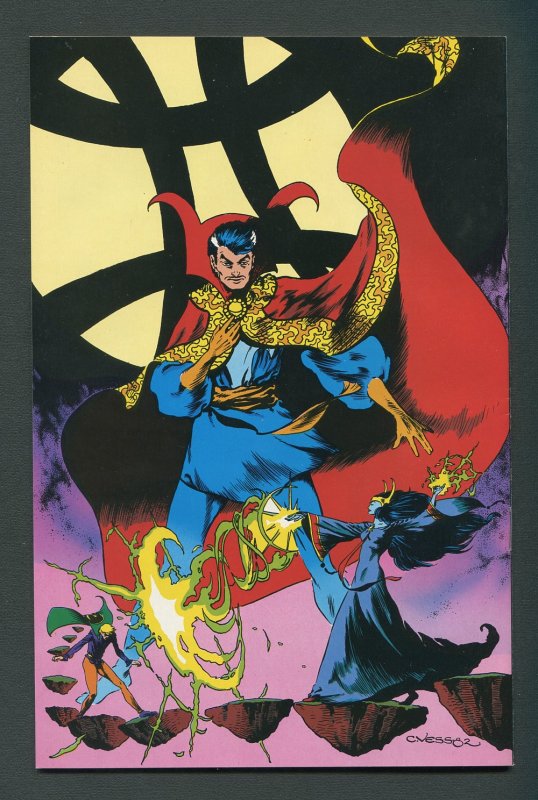 his is the first time this comic has been essential reading.
And that's not even the main story!  The first tale is about Scarlet Witch and Spider-Man, created by Mike Barr and Sandy Plunkett, and it features another mystical story with very similar landscapes…
Again, great art, and a solid tale.
Grade: B
For the complete history of the MU, year by year, go here.
And see my Ratings of Runs on comics here.