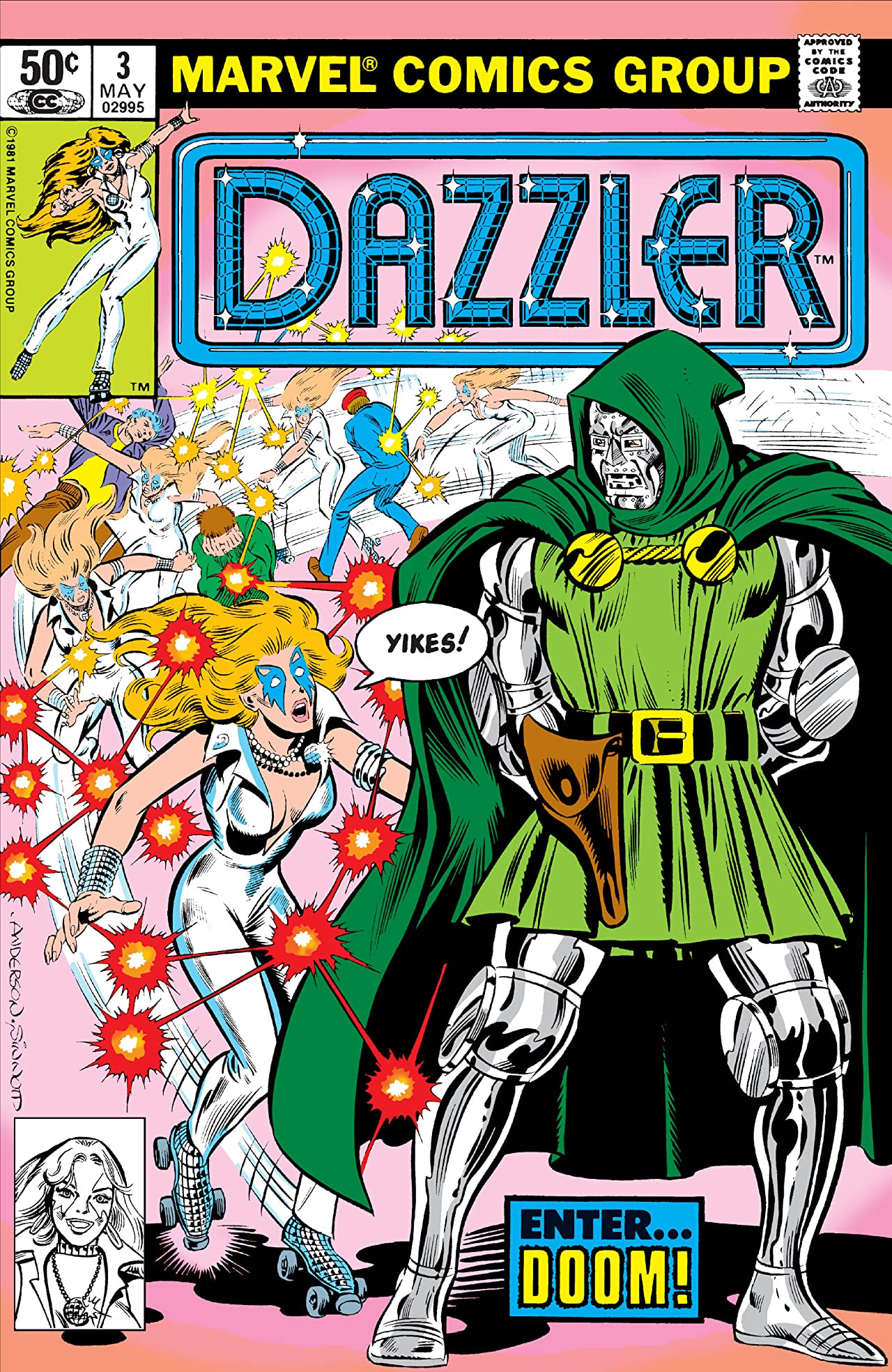 My but Dr. Doom's gun looks overly large on the cover.  And while we're talking about weird proportions, this pic of Dazzler makes her look like she has no waist.
Not a Frank Springer fan.
Anyway, in this issue Daz fights Dr. Doom, and where there's Doom, there's usually the Fantastic Four.  In this case, Doom thinks her powers to create light will help him defeat Nightmare, who currently has possession of a magical gem, so Victor Von sends Allison to the Nightmare Dimension to do his bidding…
When she returns, Johnny Storm runs Doom away and holds her.
"Oh Daz"????  So I guess he's falling for her?
Creators: Tom DeFalco and John Romita (#3), Frank Springer (#4)
Grade: C-
For the complete history of the MU, year by year, go here.
And see my Ratings of Runs on comics here.