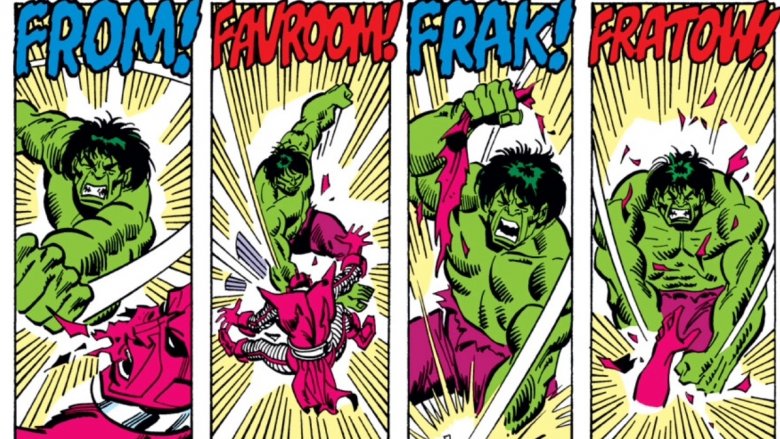 Hulk kills High Evolutionary.  But he doesn't mean to.  Even though Evolutionary means to die.  He is trapped in his armor, and apparently that's too much for him to bear, so he "tricks" Hulk into smashing his armor open, which kills him.
Marvel has a host of characters who are trapped in forms they'd rather not occupy–and Hulk is one of them.  So, basically, High Evolutionary is a whiner.
And anyway, he will return from the dead in Avengers Annual #17, six years later.
Creators: Bill Mantlo and Sal Buscema
Grade: C
For the complete history of the MU, year by year, go here.
And see my Ratings of Runs on comics here.