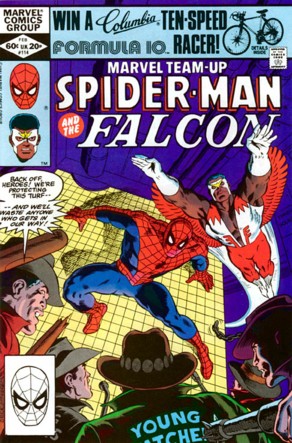 The good news is, Mike Zeck does the cover. The bad news? He doesn't do the interior.
A mediocre story featuring a group called the Young Watcher, loosely based on New York City's Guardian Angels, who were making all kinds of headlines in 1982.  Google it, kids.  Anyway, for some reason JJJ likes them…
…Hard to understand why.
DeMatteis uses the group again in some issues of Captain America.
Creators: JM DeMatteis and Herb Trimpe
Grade: C
For the complete history of the MU, year by year, go here.
And see my Ratings of Runs on comics here.