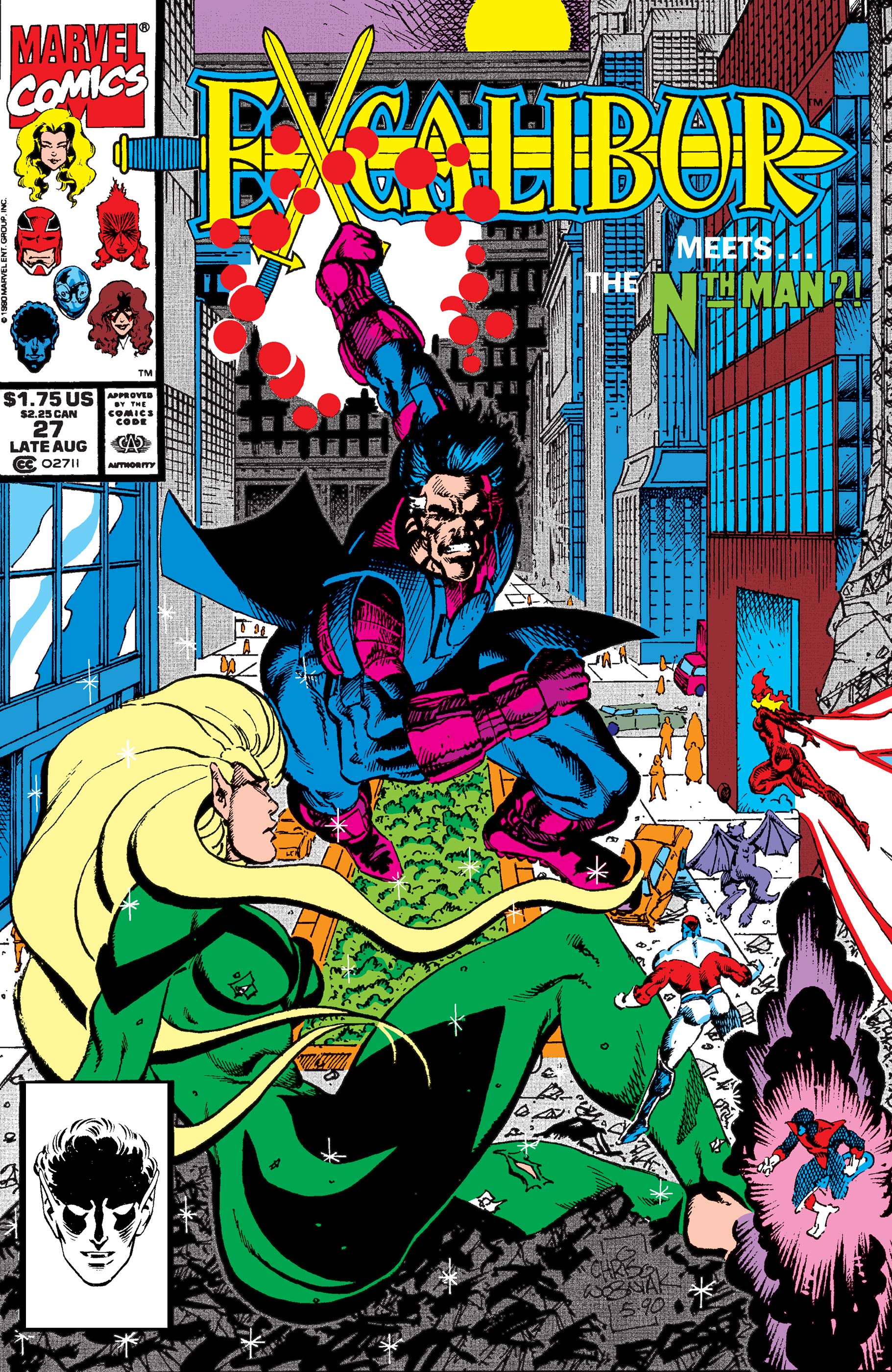 I'm not even going to pretend to understand what happened in #27.  The story involves characters from a non-Marvel Universe book (but published by Marvel) called Nth Man, and that book was canceled and never appeared again.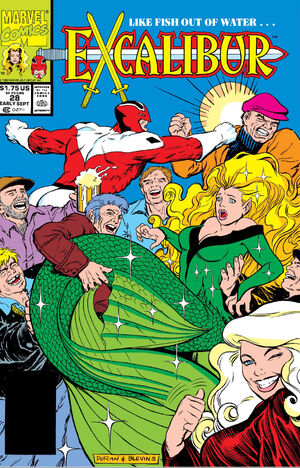 Then in #28, Britain and Meggan go on a pub crawl and meet a woman who makes people greedy.  Seriously.  There couldn't be more nothing here.
Creators: Chris Claremont, Barry Windsor-Smith (#27), Colleen Doran (#28).
Grade: D.  It would be F but the art is very good.
EXCALIBUR, 1990, Captain Britain,  Emma Collins, Jamie Braddock, Meggan, Nigel Frobisher, Nightcrawler, Rachel Summers, Vixen
For the complete history of the MU, year by year, go here.
And see my Ratings of Runs on comics here.