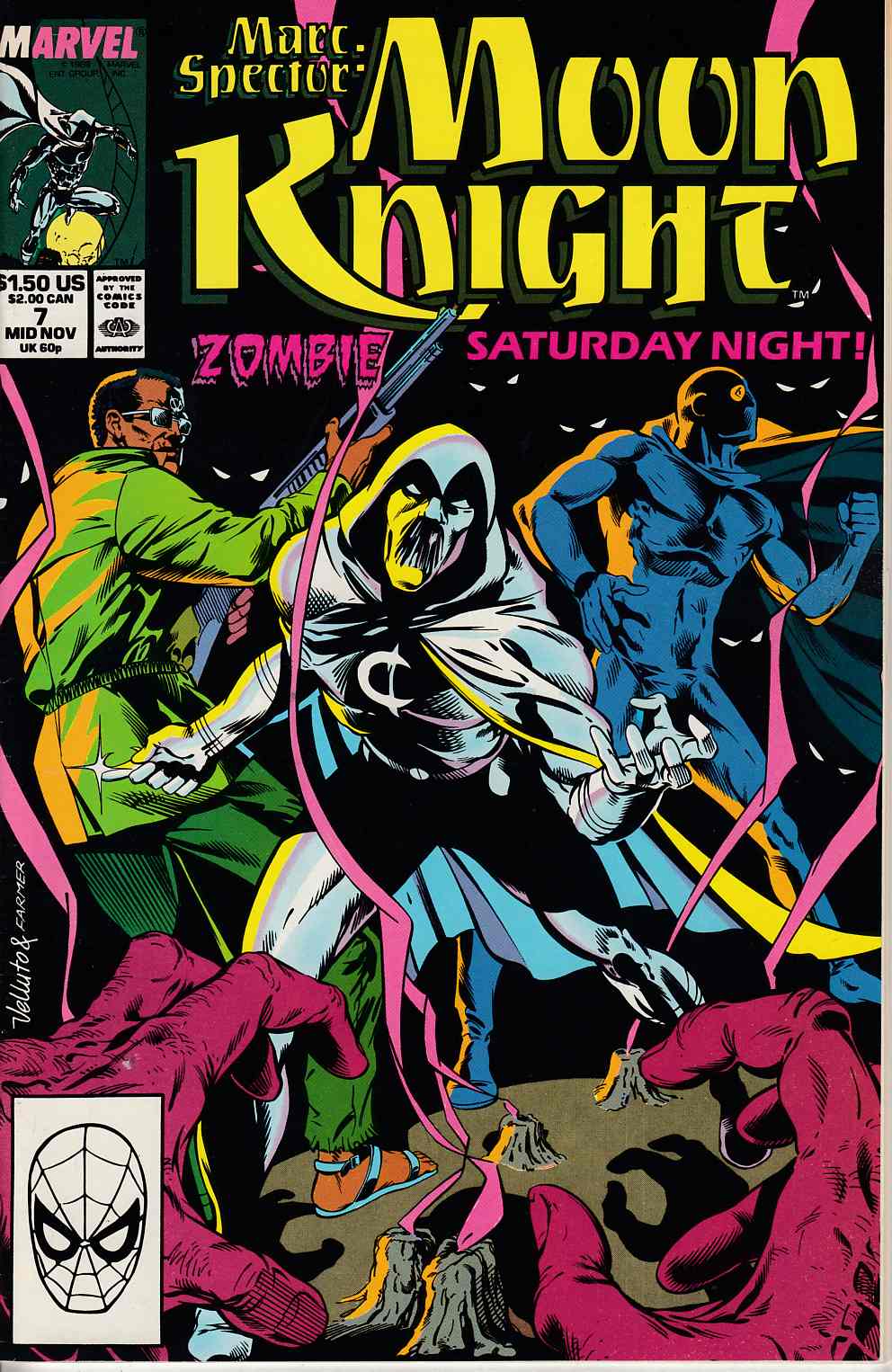 Moon Knight and Brother Voodoo fight zombies, with some help from the new Midnight character.  BV has been infected by a zombie virus, so he hires Marc Spector the mercenary to help him.  There's also a scene where Marc is driving a taxi, but he's not in his Jake Lockley identity.  In fact, it seems like the multiple secret identities—which made Moon Knight different from the heroes who preceded him—have been shed in this series.  When you throw in giving him his own "Robin," you get a character who is not terribly distinct from Batman—except that the tone of this book is becoming rather joke-y on top of it all.  For example, the zombies in these issues get distracted by watching TV.
As you can tell, I'm not a big fan.
The story is actually better than you'd think it would be, given that nothing with Brother Voodoo has ever been good up to now.  And given that Moon Knight has a sidekick.
Moon Knight should NOT have a sidekick.
Creators: Chuck Dixon and Sal Velluto
Grade: C-
For the complete history of the MU, year by year, go here.
And see my Ratings of Runs on comics here.