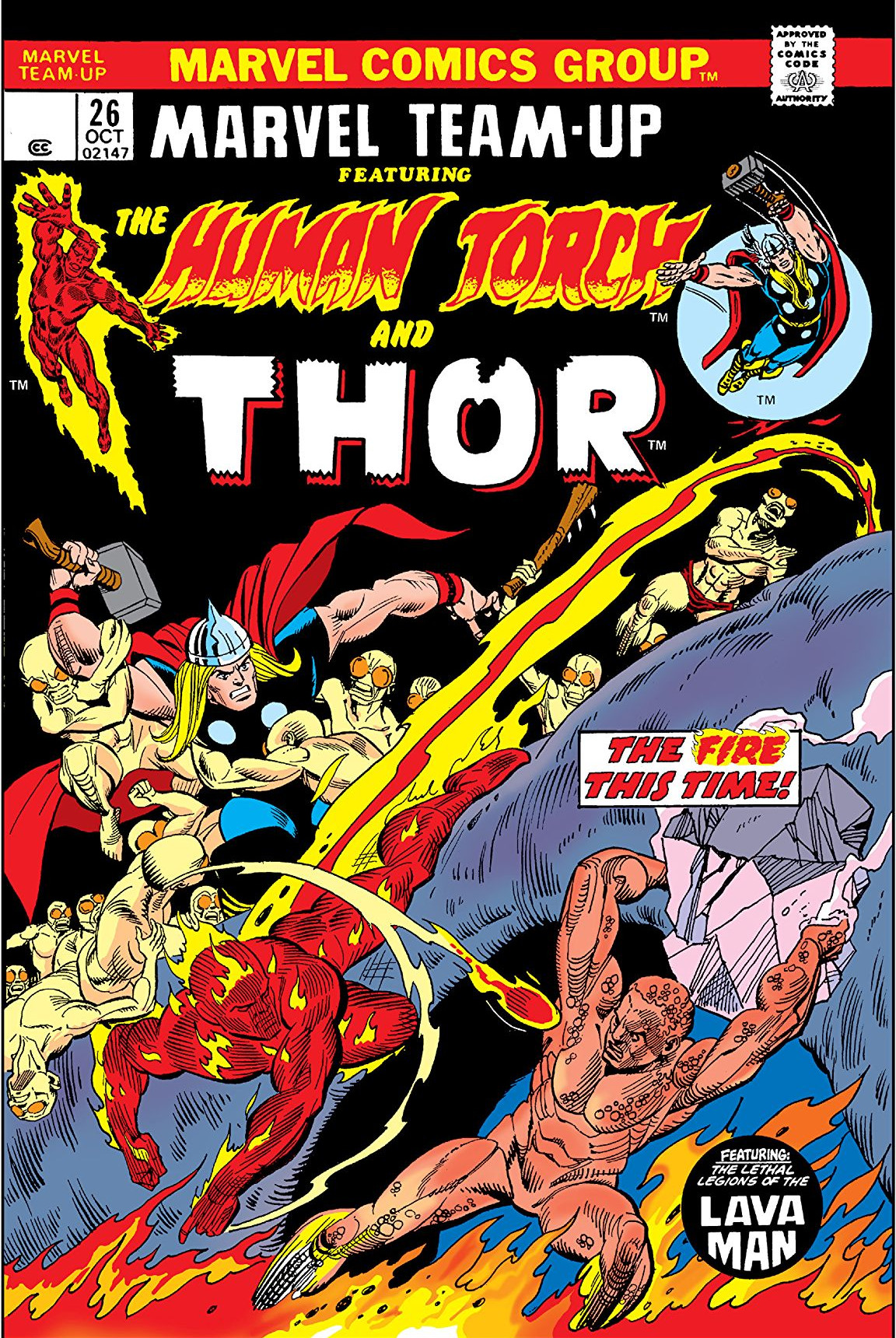 This book always fails when Spidey isn't in it.  Torch and Thor get involved in Tyrannus' war between the Moloids and the Lava Men, deep underneath our planet's surface.
Creators: Len Wein and Jim Mooney
Grade: F
For the complete history of the MU, year by year, go here.
And see my Ratings of Runs on comics here.