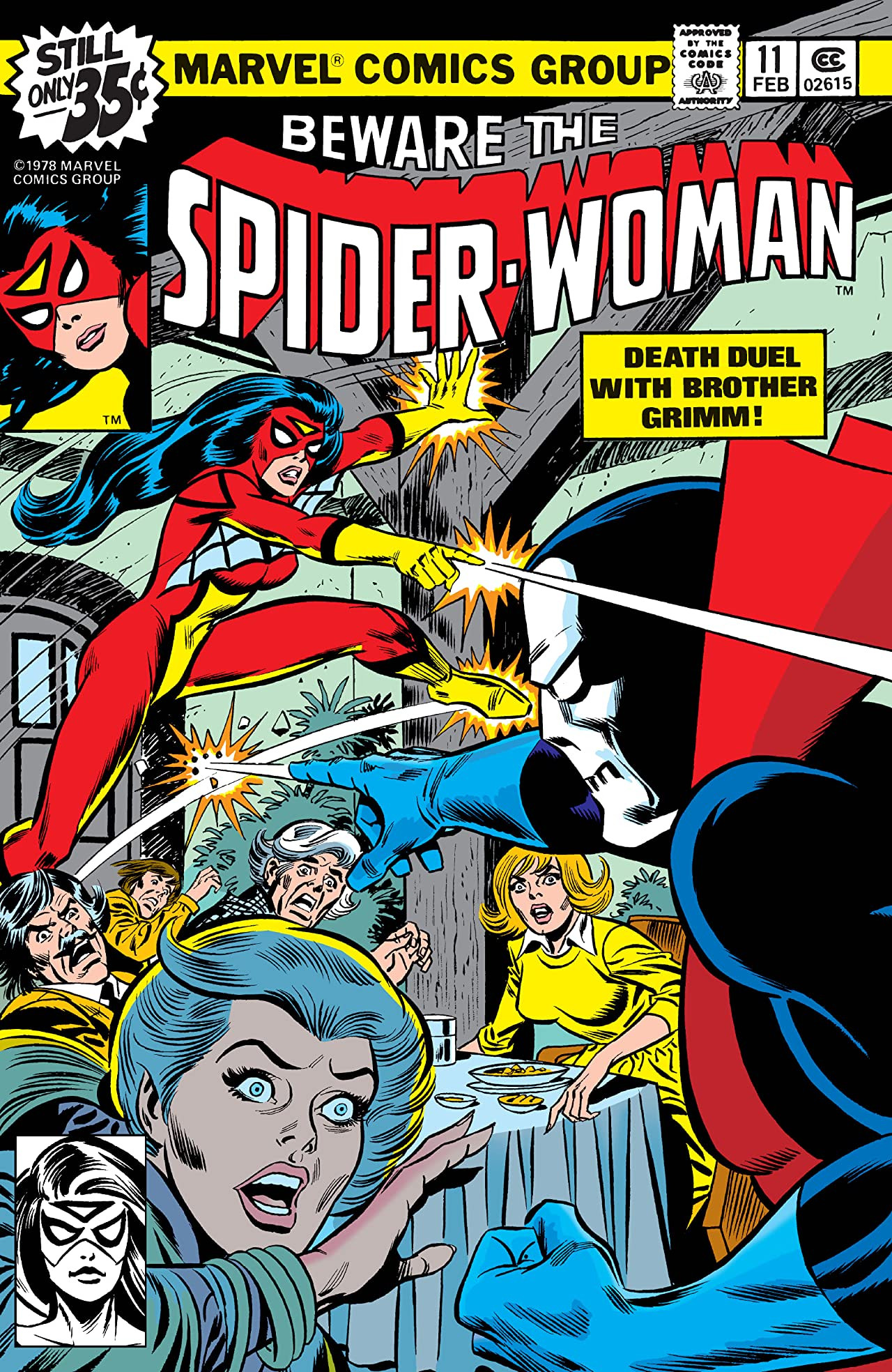 Marv Wolfman created The Brothers Grimm, and they ran through his entire run as Spider-Woman's major foes. Gruenwald, thankfully, puts an end to it. They're silly villains, and the story didn't really go anywhere. Sadly, it involves an exorcism. This book straddles the line between superhero and horror, but it doesn't do it well. I'm hoping this is the end to it, and Gruenwald will finally take this book to a better place.
And of course with the Brothers Grimm comes a fairy tale–a variant on the Big Bad Wolf story.
The Brothers are actually not human–they're devil dolls created by Madame Doll, a villainess who first appeared in Iron Man, and they are imbued with the Madame's dead husband's spirit. Half of his spirit is in each Grimm Bro. It ends with his spirit leaving their bodies, and they're lying on the ground inanimate.
Creators: Mark Gruenwald and Carmine Infantino
Grade: C
For the complete history of the MU, year by year, go here.
And see my Ratings of Runs on comics here.