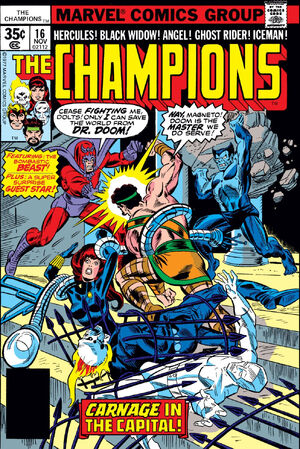 John Byrne leaves, wisely, for this cross-over with the truly terrible Super-Villain Team-Up.
Dr. Doom and Magneto are the villains in #16, and then in #17, some of his evil mutants get help from The Champions in defeating the Sentinels.  Also, Beast guest stars.  And…Jimmy Carter.
Creators: Bill Mantlo and Bob Hall (#16) and George Tuska (#17)
Grade: C-
For the complete history of the MU, year by year, go here.