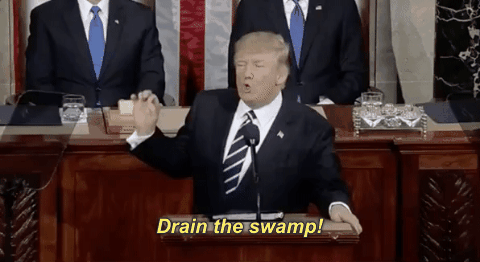 A big real estate developer wants to drain the swamp.  No, not him.  F.A. Schist.  The guy from Man-Thing #1.
Well, in these issues we learn that he really wasn't doing it as a business venture, it was to find the fountain of youth, which he believes is located in Man-Thing's swamp, and he now blames Manny for squashing this dream.
In the story, Schist renews his efforts to find it and eventually does, and it turns him into a monster.  A young monster, but a monster.
Because there's always a catch.
Man-Thing touches Schist after he is monsterfied, while he is flipping out, and this makes him burn…And die.
Creators: Steve Gerber and Mike Ploog
Grade: B-
For the complete history of the MU, year by year, go here.