Hank Pym and Janet Van Dyne-Pym get their own book again, after about five years, but unfortunately it's still dumb.
They get permanently shrunk and then are believed dead in a fire.
For some reason, the front-page coverage is not in the Daily Bugle.  But check out the stories about Jan's estate and their chauffer.
Also, hank gets a new look.
And the return of everyone's favorite silly villain, Whirlwind!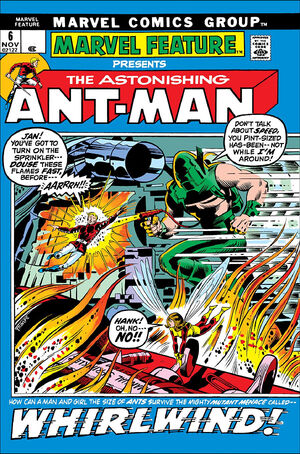 Creators: Mike Friedrich and Herb Trimpe
Grade: D
For the complete history of the MU, year by year, go here.
And see my Ratings of Runs on comics here.