Using Frankenstein in a story is always risky.  And yet the evil Doc's banter is remarkably suited to Stan Lee's style.
The heir of Frankenstein creates "Cosmic Frankenstein"–a clay model imbued with the power cosmic, which Dr. Frankenstein Jr. siphons off of Silver Surfer.
The creature then goes out to cause havoc, Surfer fights and stops him.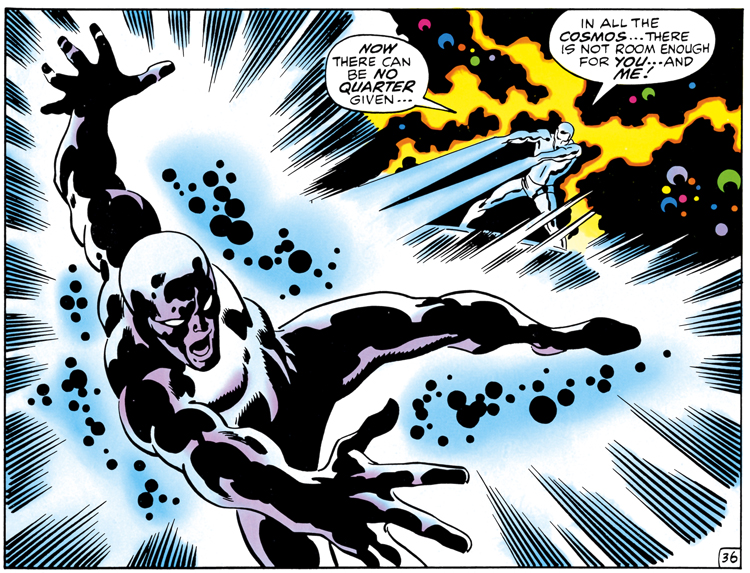 And of course, after his victory Silver Surfer does his usual and inevitable hand-wringing.
Yeah, Frankenstein is risky–and in this case it really doesn't work.  A misstep in an otherwise stellar run on this series by Lee and Buscema.
Creators: Stan Lee and John Buscema
Grade: D
For the complete history of the MU, year by year, go here.