Masked Marauder and Gladiator team-up to take on Daredevil by creating "Tri-Man," which is an android made of three of their best henchmen.
Kinda dumb.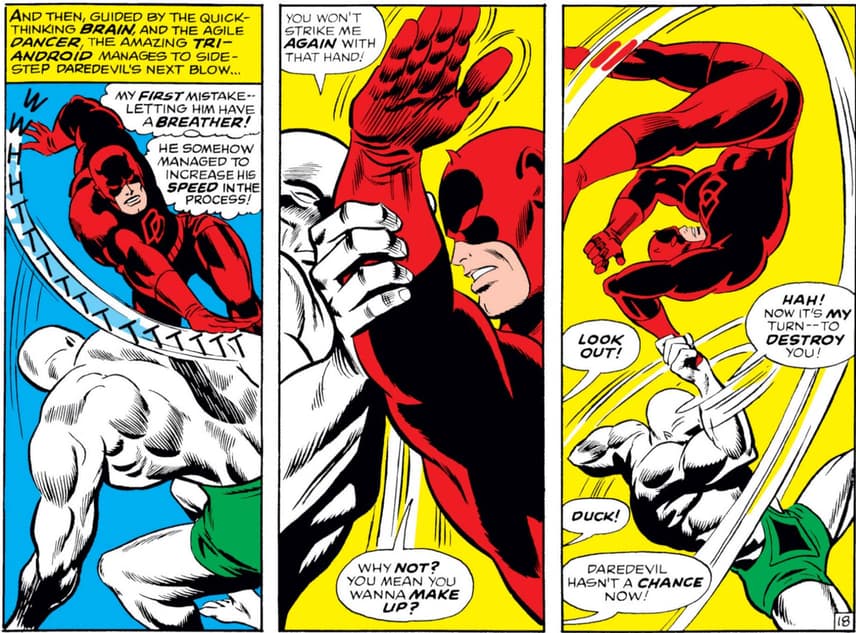 As a result of this creation–which Daredevil defeats–Gladiator is allowed into the Maggia.


Karen Page was pretty astute–she suspected Matt Murdock of being Daredevil within the first 22 issues.  I'm pretty sure that's better than Lois suspecting Clark.
Creators: Stan Lee and Gene Colan
Grade: B-.  The story is just average, but Gene Colan's art is fantastic.
For the complete history of the MU, year by year, go here.
And see my Ratings of Runs on comics here.