David Michelinie was born on May 6, 1948, and is one of the most important creators in Iron Man's history—but he also had historic runs on Amazing Spider-Man (for which he is behind only Stan Lee and Dan Slott as the longest-running writer for that book), Avengers, Aquaman (in which he killed the titular character's son), and Action Comics.
Here's the….
TOP TEN CREATIONS OF DAVID MICHELINIE
10.  Claw. David and Ernie Chan created the fantasy hero for DC comics early in Michelinie's career.  Created in: Claw the Unconquered #1 (1975).
9.  The revived Blizzard.  Michelinie and Layton revived the Stan Lee villain, and made him much more interesting.  Iron Man #223 (1987).
8.  Sentry.  No, not the Superman amalgam created by Brian Michael Bendis.  This was the green-armored prison guard at The Vault—and the second African American armor hero created by Michelinie.  Venom: Lethal Protector #2 (1993).
7.  Justin Hammer.  The villain of the movie Iron Man 2, and the tech pirate who sold armor to Tony Stark's enemies, was created by Michelinie with John Romita, Jr. and Bob Layton during their first, monumentally epic run on the title.  Iron Man #120 (1979).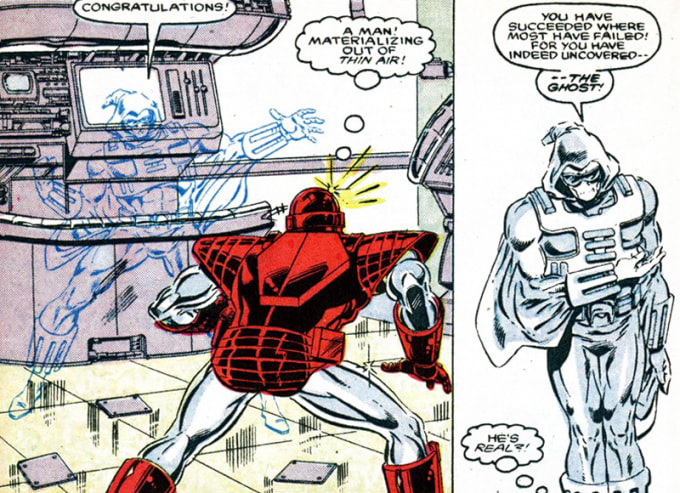 6.  Ghost.  With Bob Layton, during his second run on Iron Man, Michelinie created the character who would become the villain in the terrific Ant Man and the Wasp movie.  Iron Man #219 (1987).
5.  Carnage.  Amazing Spider-Man #361 (1992).
4.  Taskmaster.  During a well-remembered term as one of a rotating staff of Avengers writers, Michelinie teamed up with the great George Perez to create the villain everyone loves to hate.  Avengers #195 (1980).
3.  Scott "Ant Man" Lang.  Also from his Avengers run, he teamed up with artist John Byrne to create the thief-who-became-a-hero.  Avengers #181 (1979).
2.  Jim "War Machine" Rhodes.  The first "sidekick" to take over the title character's role for any meaningful period of time.  Iron Man #118 (1979).
1. Venom. With Todd MacFarlane.  I'm not as big a fan of this character as most other people, but his impact is undeniable.  Amazing Spider-Man #300 (1988).