First appearance of Purple Man.  He robs a bank, allows himself to be arrested, and Matt Murdock is assigned to represent him.  He doesn't want a lawyer, though, so he tries to get Karen to kill herself.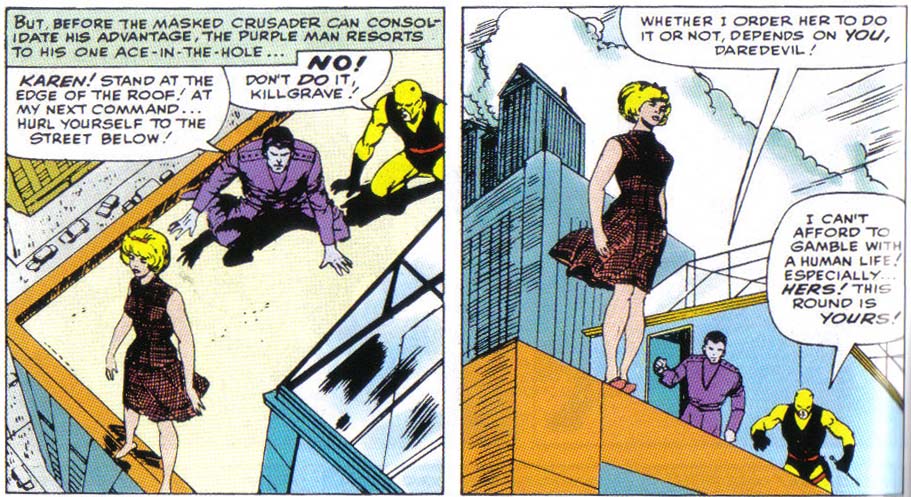 Purple Man gets a whole bunch of people to attack Daredevil, but DD himself is immune to his power.


And saran wrap stops him entirely.


Also, Daredevil's billy club is getting to be like a ridiculous version of Batman's utility belt.
Still, very cool issue.
Creators: Stan Lee, Joe Orlando
First appearance: Purple Man
Grade: B-
For the complete history of the MU, year by year, go here.
And see my Ratings of Runs on comics here.