Glad to see she's being used as a character, after her miniseries was cancelled too quickly.
Cat and Spider-Man team up to take on a new villain and future member of The Thunderbolts…
The Man-Killer.  Who, like most man-haters in comics, is crazy.  Because why would a woman hate men?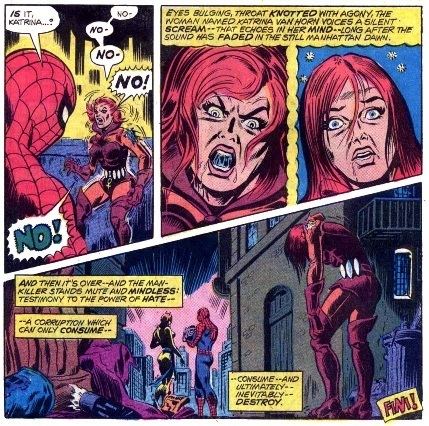 Jim Mooney, who is usually an inker, gets a shot as penciler.  Not bad.
Creators: Irving Forbush (peacemaker), Gerry Conway and Jim Mooney.
Grade: C-
For the complete history of the MU, year by year, go here.
And see my Ratings of Runs on comics here.