Michelinie and Layton loved giving Tony new suits, but why is he looking down at his penis and saying "specialized capabilities?"
The classic Dave Michelinie and Bob Layton Iron Man run from ten years ago was characterized by lots of international espionage and intrigue, and with this issue they dive back into that pool.  Literally. Stark International is hired to retrieve sunken military weapons, so he unveils his underwater armor.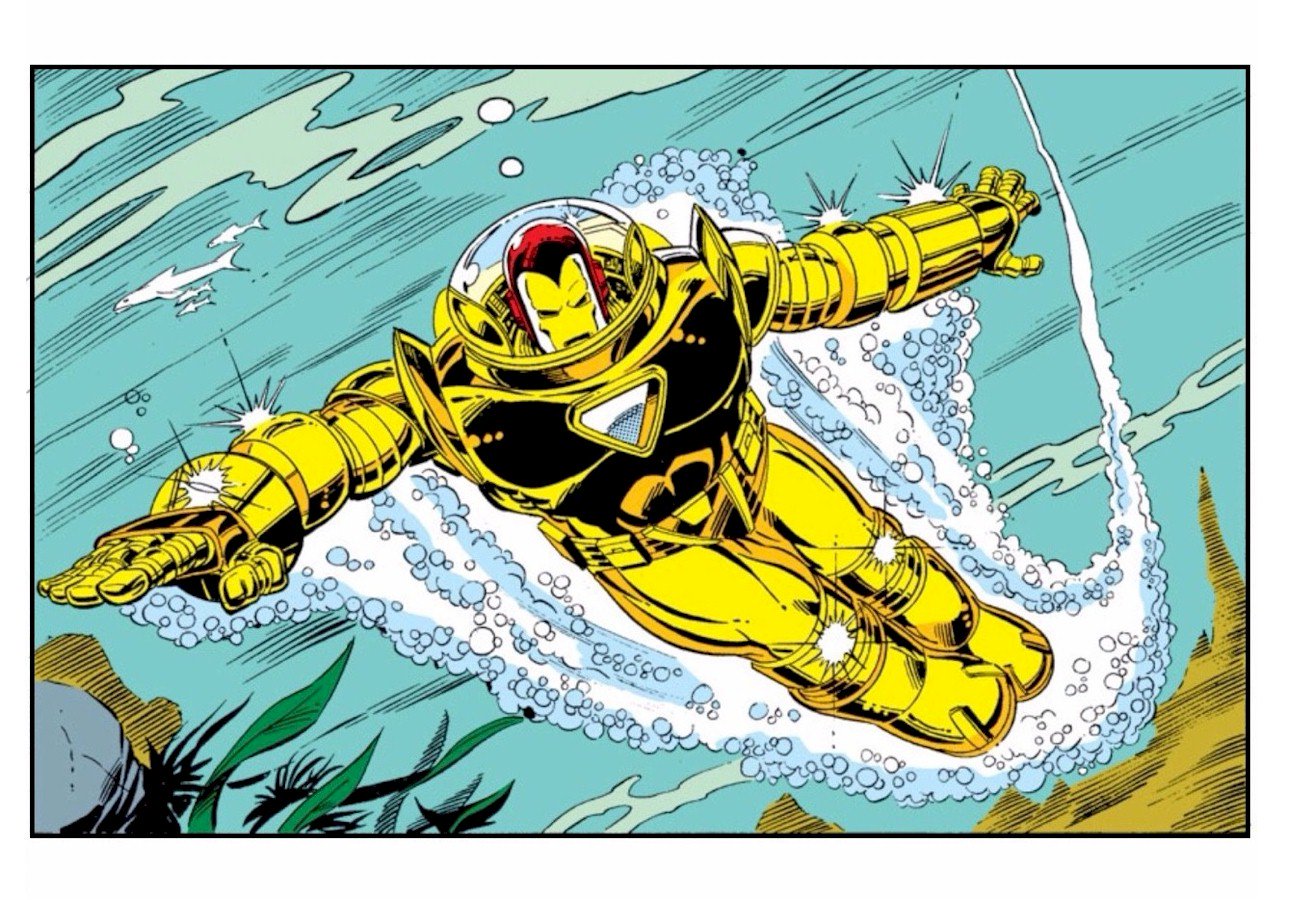 Then, he foils the KGB, and saves the day.
Creators: David Michelinie, Bob Layton
Grade: C+
For the complete history of the MU, year by year, go here.
And see my Ratings of Runs on comics here.