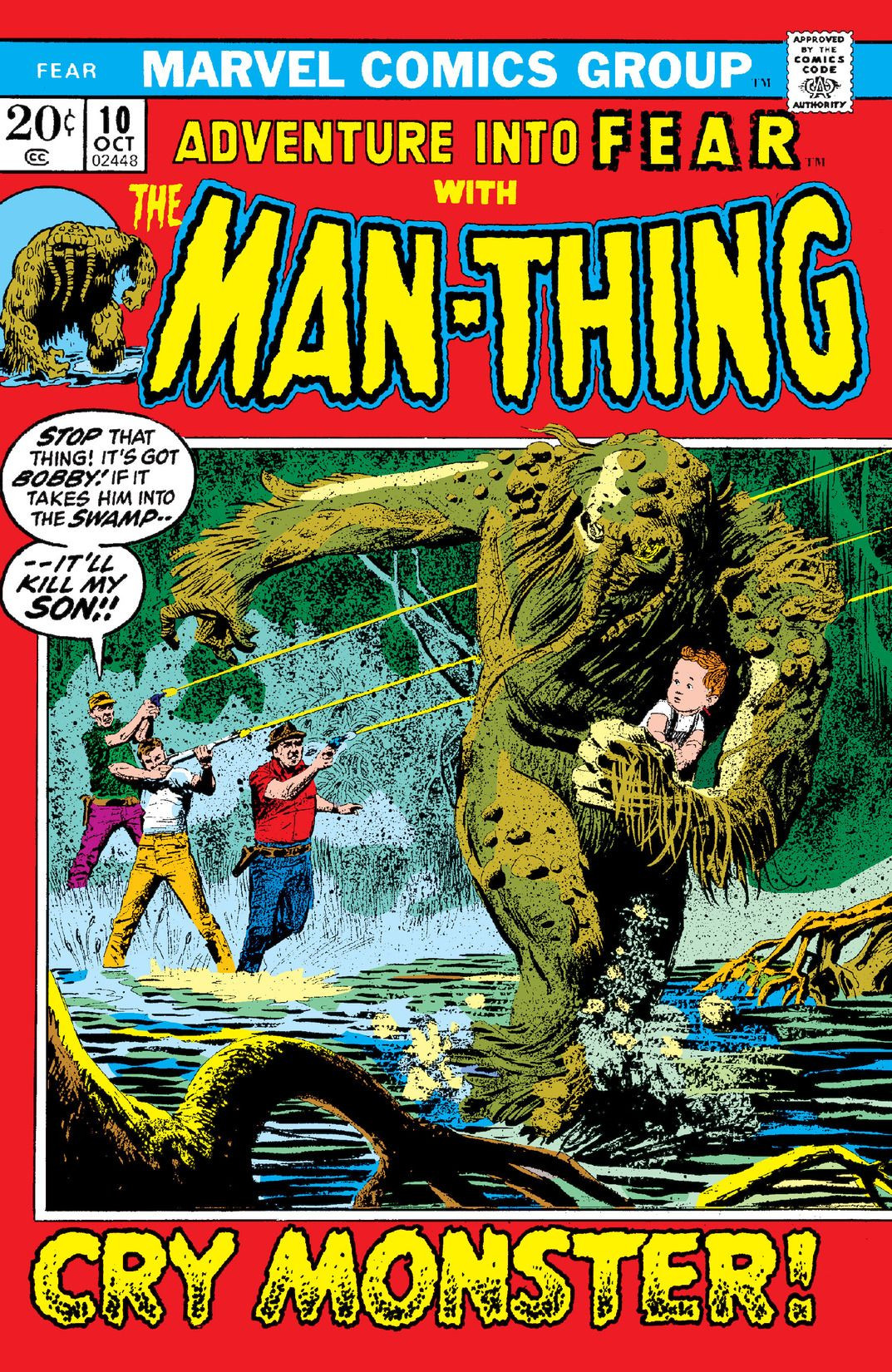 It had been a reprint book to now, but now it's reprints plus a new Man-Thing story each issue.  The stories are really, really dark.
In this one, a father tosses his baby off a bridge to get rid of him.  Man-Thing happens to be standing underneath and catches the baby, and then, of course, burns the father.
We see Manny triggered by holding a baby in to remembering his days as a human, so we're seeing his connection to humanity.  But man, what a depressing comic.
Interesting tidbit: It's early Howard Chaykin work.
Creators: Gerry Conway and Howard Chaykin
Grade: C