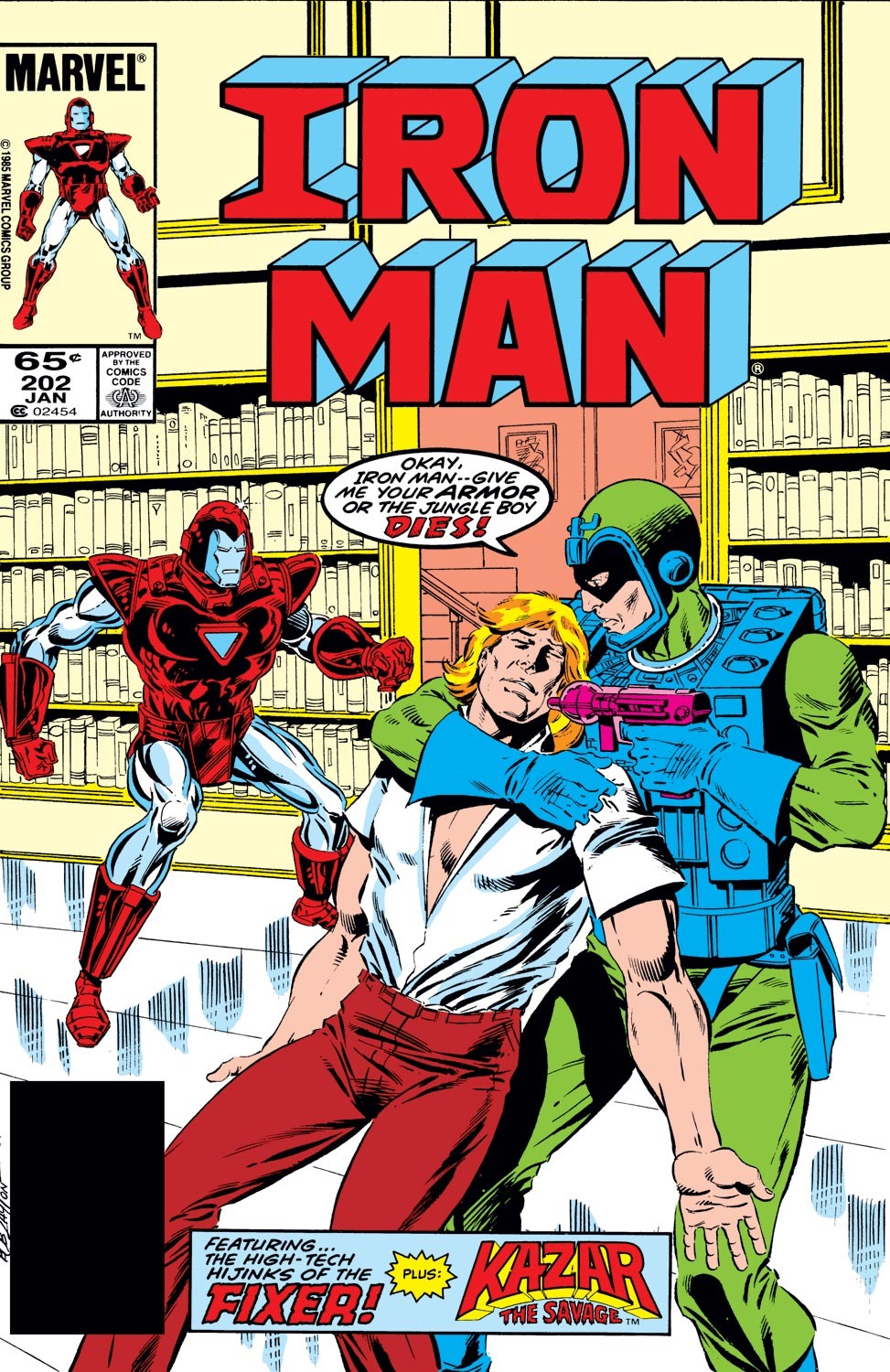 Time for a fill-in!
Ka-Zar and Shanna are living in the "real world" since the Savage Land was destroyed, and they get into a domestic squabble so Ka-Zar drives out to the West Coast, where he and Iron Man take on The Fixer.
In the panel I've selected to represent the issue, Ka-Zar proves he has a sense of humor about himself and he's also hip and cool enough to like druggie literature.
It's kind of a routine check-in, Marvel style, to let folks know Ka-Zar still exists.
Creators: Danny Fingeroth and Paul Ryan
Grade: C-