Captain Marvel unmasks, and tries to matriculate into the world of "normal people" by getting a job at a space observatory but quickly learns the reason for secret identities as villains track him down for fighting.
In #57, Thor stops by to get clobbered.
Minn-erva is in some of these issues as her Kree self–she'll become Dr. Minerva in the pages of Quasar in 1990.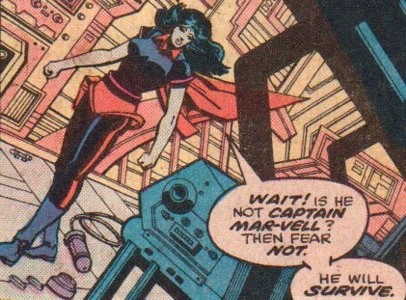 Creators: Scott Edelman (writer #55), Doug Moench (writer #56), Roger McKenzie (#57-)1, Pat Broderick (pencils)
Grade: C-
For the complete history of the MU, year by year, go here.
And see my Ratings of Runs on comics here.