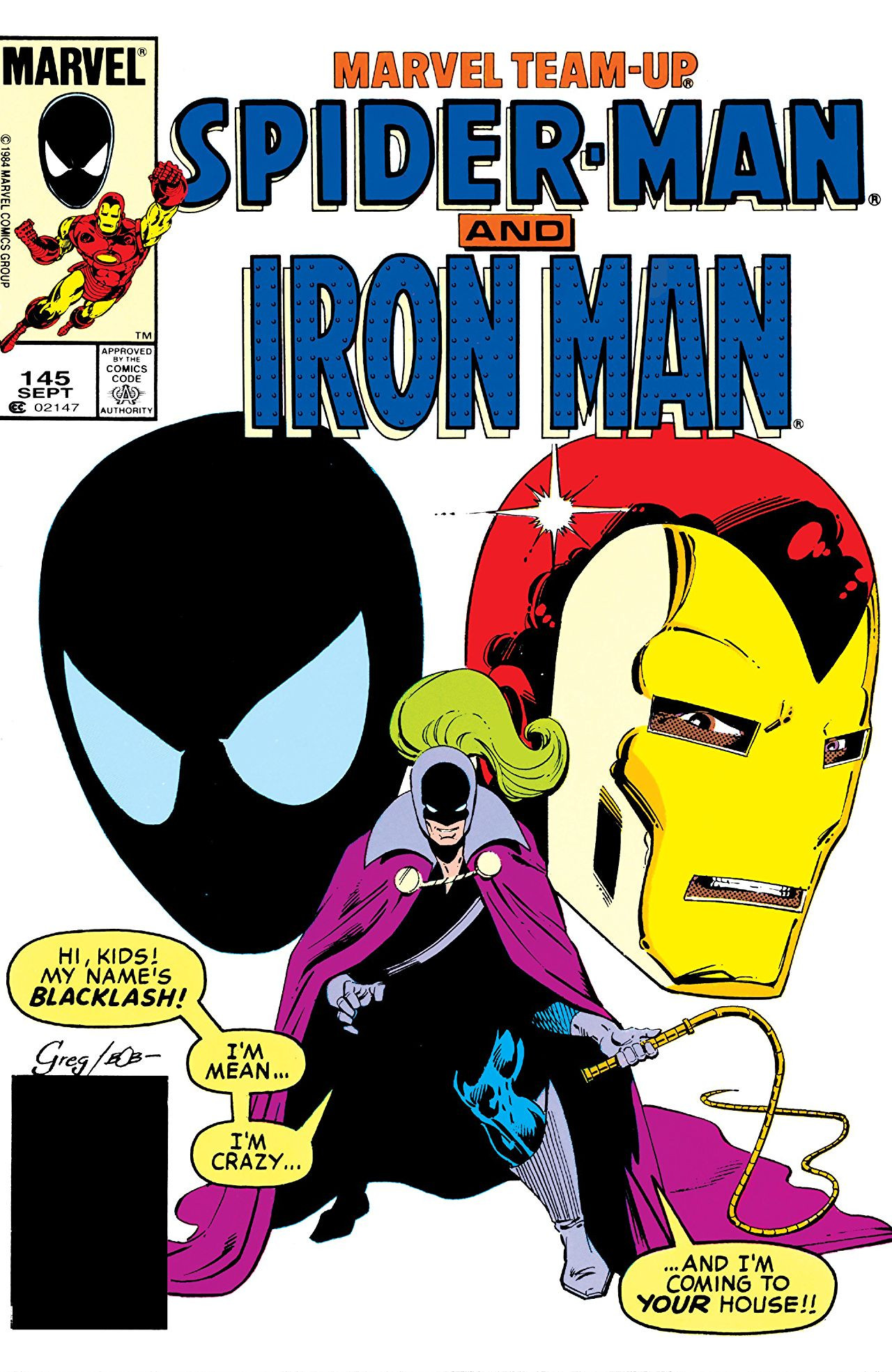 He's at an Electronics Convention in Cleveland, trying to get a job and go straight, but he doesn't have much luck.
Blacklash is trying to go straight, but the lure of easy money has a very, very strong appeal.  It takes both Spider-Man and Iron Man to take him down.  Overkill.
Creators: Tony Isabella and Greg LaRocque
Grade: C-
For the complete history of the MU, year by year, go here.
And see my Ratings of Runs on comics here.