Bobby Drake plays "spin the Dragonfang."  The amusing character moments come fast and often in these issues—I'm really digging Peter Gillis' style.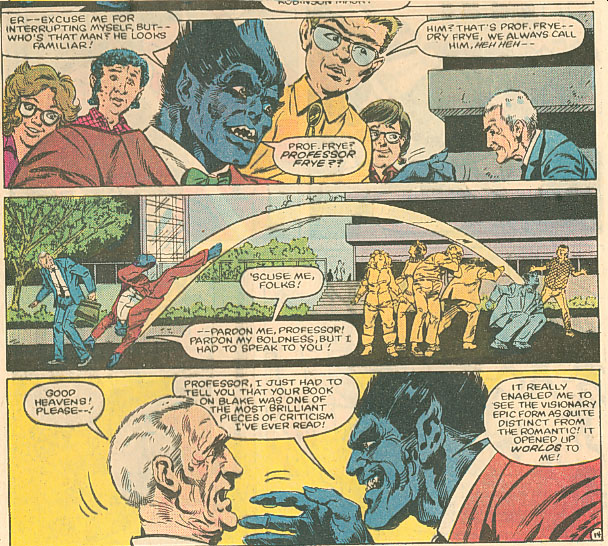 Now that The Defenders are basically an X-Men team the mutant hate storyline has to be a part of it.  So Beast is going around to college campuses.
Then, the team goes to San Francisco where they foil a drug deal.
At the end of issue #133, we see two shadowy figures: One is the classic "big rich guy sitting at a desk" who says that those pesky Defenders have humiliated him for the last time and sends the other silhouette, who we see next issue is Manslaughter, to go kill them.
Creators: Peter Gillis and Alan Kupperberg
Grade: C+
Angel, Beast, , Gargoyle (Defender), Iceman, Manslaughter, Moondragon, Typhoon (Detective), Valkyrie
For the complete history of the MU, year by year, go here.
And see my Ratings of Runs on comics here.