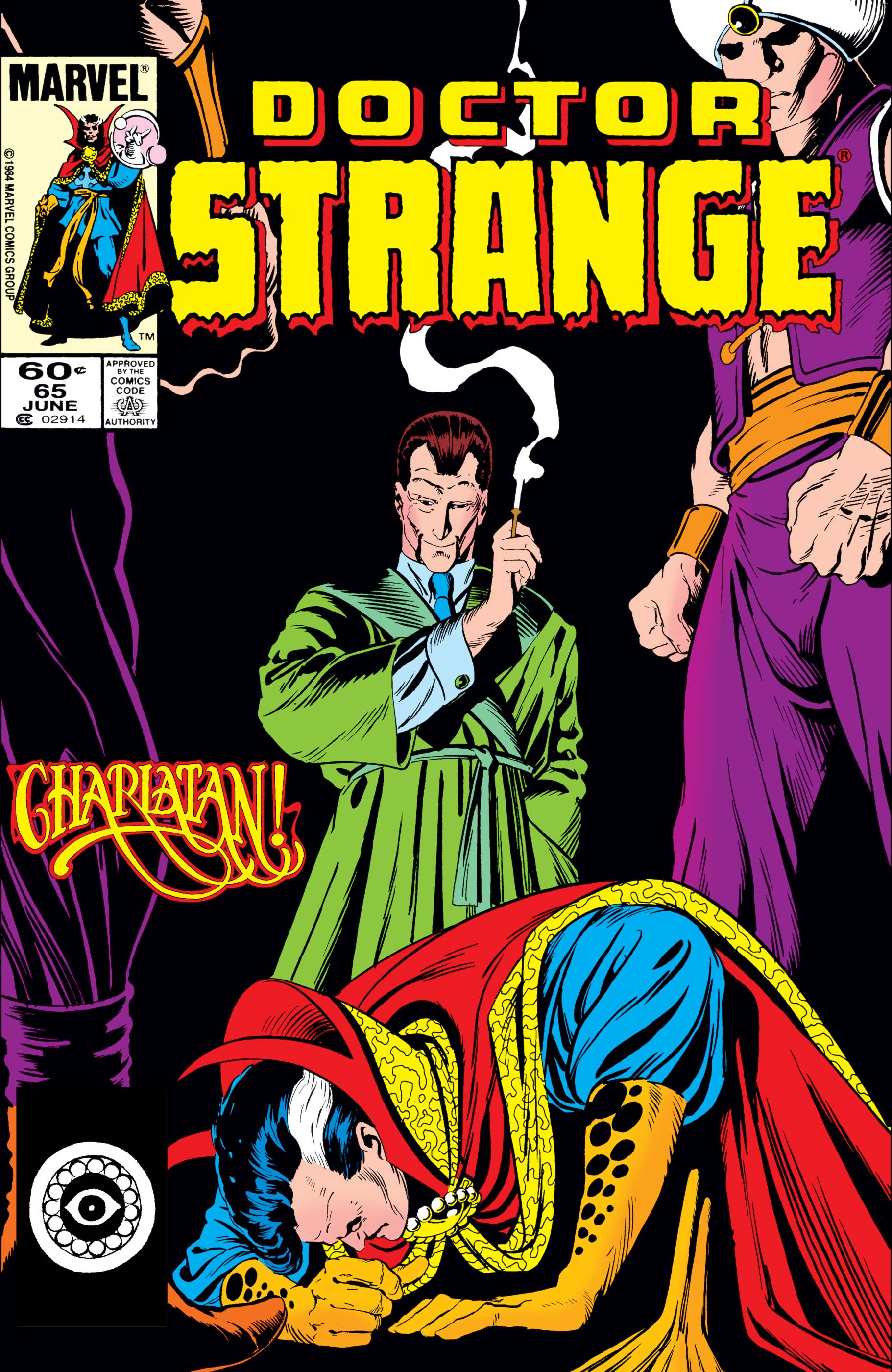 You have to love Paul Smith's art.  Such a beautiful artist.
And of course the script is great, too.  Roger Stern's Dr. Strange run is maybe the best ever.  As you can tell from the title on the splash page, this issue is about a charlatan who the Doc takes down and exposes.  Simple, easy done-in-one.
Creators: Roger Stern and Paul Smith
Grade: C+
For the complete history of the MU, year by year, go here.
And see my Ratings of Runs on comics here.