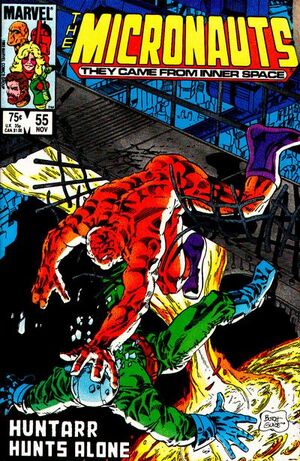 The shape-shifting Huntarr gets a solo story as he rips through enemies on Homeworld, which has been taken over by Baron Karza.
It's fine. The art is great.
Creators: Bil Mantlo and Butch Guice
Grade: C-
For the complete history of the MU, year by year, go here.
And see my Ratings of Runs on comics here.