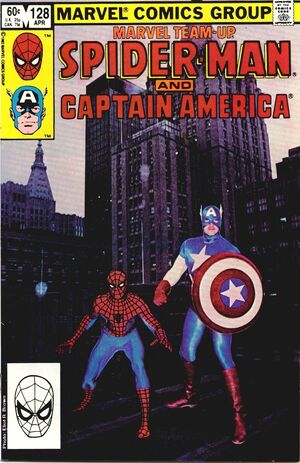 Captain America and Spider-Man fight Vermin, who commands an army of rats and dogs-that-look-like-rats.  I like Vermin as a villain, even if this is a pretty by-the-numbers appearance.
There's a photo cover—a bunch of issues did that at this time.  The results were…Not great.  But it was a cool little experiment.
Creators: J.M DeMatteis and Kerry Gammill
Grade: C
For the complete history of the MU, year by year, go here.
And see my Ratings of Runs on comics here.