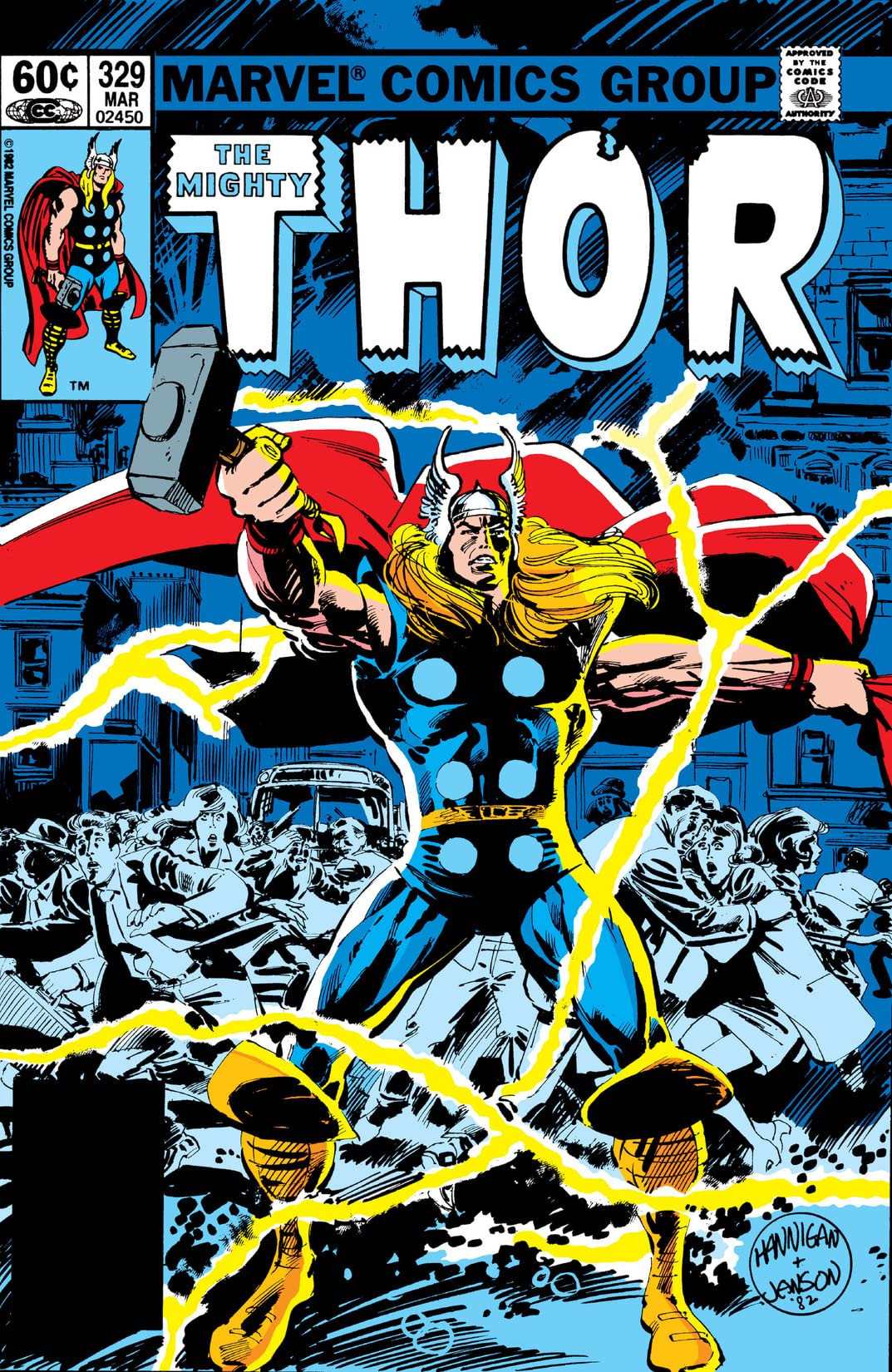 Thor and Sif help a giant stranded on Earth get back to Asgard.  Even for Thor, which is usually a mediocre-at-best book, this is subpar.
Nice cover, though.
Creators: Alan Zelenetz and Herb Trimpe
Grade: D
For the complete history of the MU, year by year, go here.
And see my Ratings of Runs on comics here.