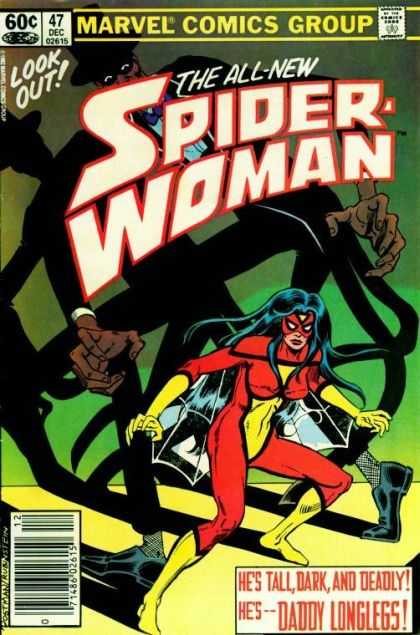 Ann Nocenti is a perfectly good Marvel writer, and she's a woman so that makes her a little more qualified to write stories from the female perspective, but sadly this book is on its last legs and goes way, way, WAY down in quality post-Chris Claremont.  When I said it was on its last legs, there was no pun intended.  This is the first appearance of Daddy Longlegs, a failed dancer (he didn't have long enough legs) who uses science to extend his legs and become a villain.  It does nothing to extend the interesting Yakuza storyline Claremont had begun.
Creators: Ann Nocenti and Brian Postman
Grade: C-
For the complete history of the MU, year by year, go here.
And see my Ratings of Runs on comics here.