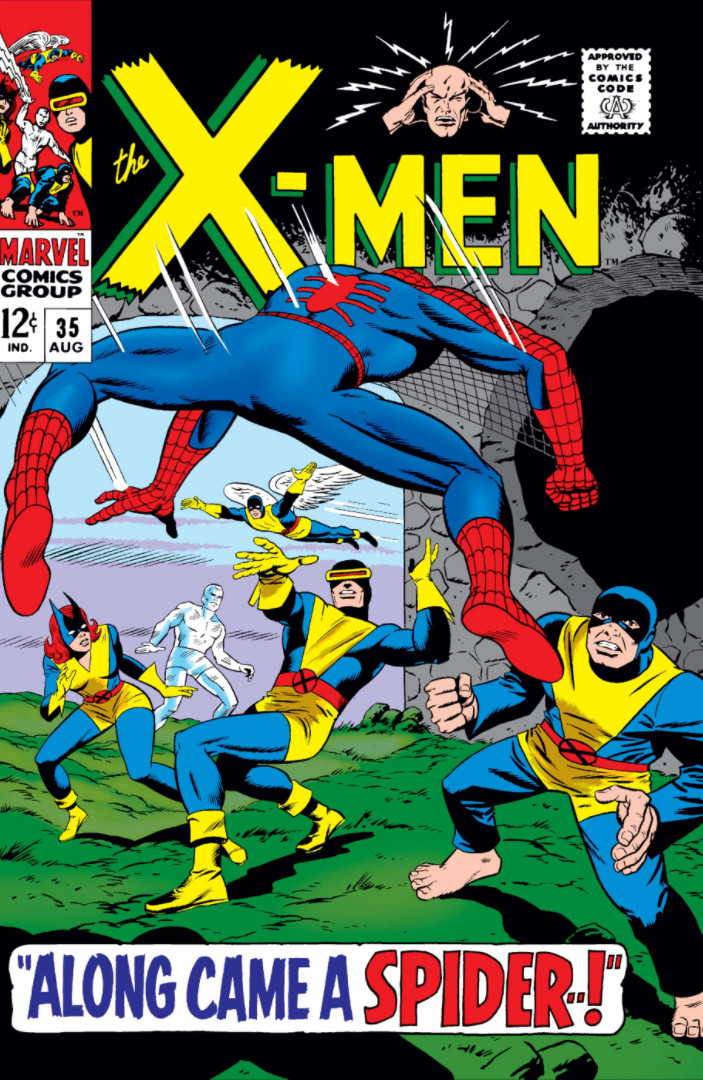 These two issues feel like fill-ins.  Certainly #34 is, because the artist isn't Roth and it has nothing to do with Professor X being kidnapped.  Instead, it features Mole Man.  It's bland and forgettable.
Then, with #35, we're back to the kidnapping of Professor X, which happened in #33, but it still feels like a sideshow to the main event.  A spider-robot attacks X-mansion (sent by the Factor Three band that kidnapped Xavier), and Peter Parker is vacationing nearby so we get a Spider-Man/X-Men team-up.  Seriously, though, who vacations in Westchester?
Creators: Roy Thomas, Dan Adkins (#34); Thomas and Roth, with Adkins on inks (#35).
Grade: D
For the complete history of the MU, year by year, go here.