Okay, so lots of firsts in this one.  It's the first appearance of JJJ–but he publishes "Now Magazine," not the Daily Bugle.
First appearance of The Vulture, which is awesome of course.
Also worth noting: This is the first Marvel comic with the corner character box on the cover.
And lastly, it's the first appearance of The Tinkerer, in a back-up story.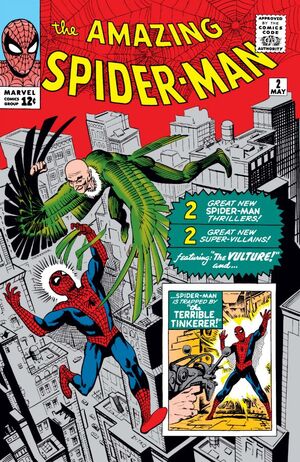 Creators: Lee/Ditko
First appearances:Vulture, Tinkerer, J. Jonah Jameson
Grade: A
For the complete history of the MU, year by year, go here.