Last month, I reported that DC beat Marvel in overall comic book sales-a rare win for DC in the battle between the big
two-but Marvel has surged back to squeak out a win in November, taking 39% of the market against DC's 31%.  Cutting to the chase, here's the top 10:
1&2.  Batman #10&11 (DC)
3.  Civil War II #7 (Marvel)
4.  All-Star Batman #4 (DC)
5.  Invincible Iron Man #1 (Marvel)
6.  Amazing Spider-Man Renew Your Vows #1 (Marvel)
7.  Batman Annual #1 (DC)
8.  Venom #1 (Marvel)
9.  The Walking Dead #160 (Image)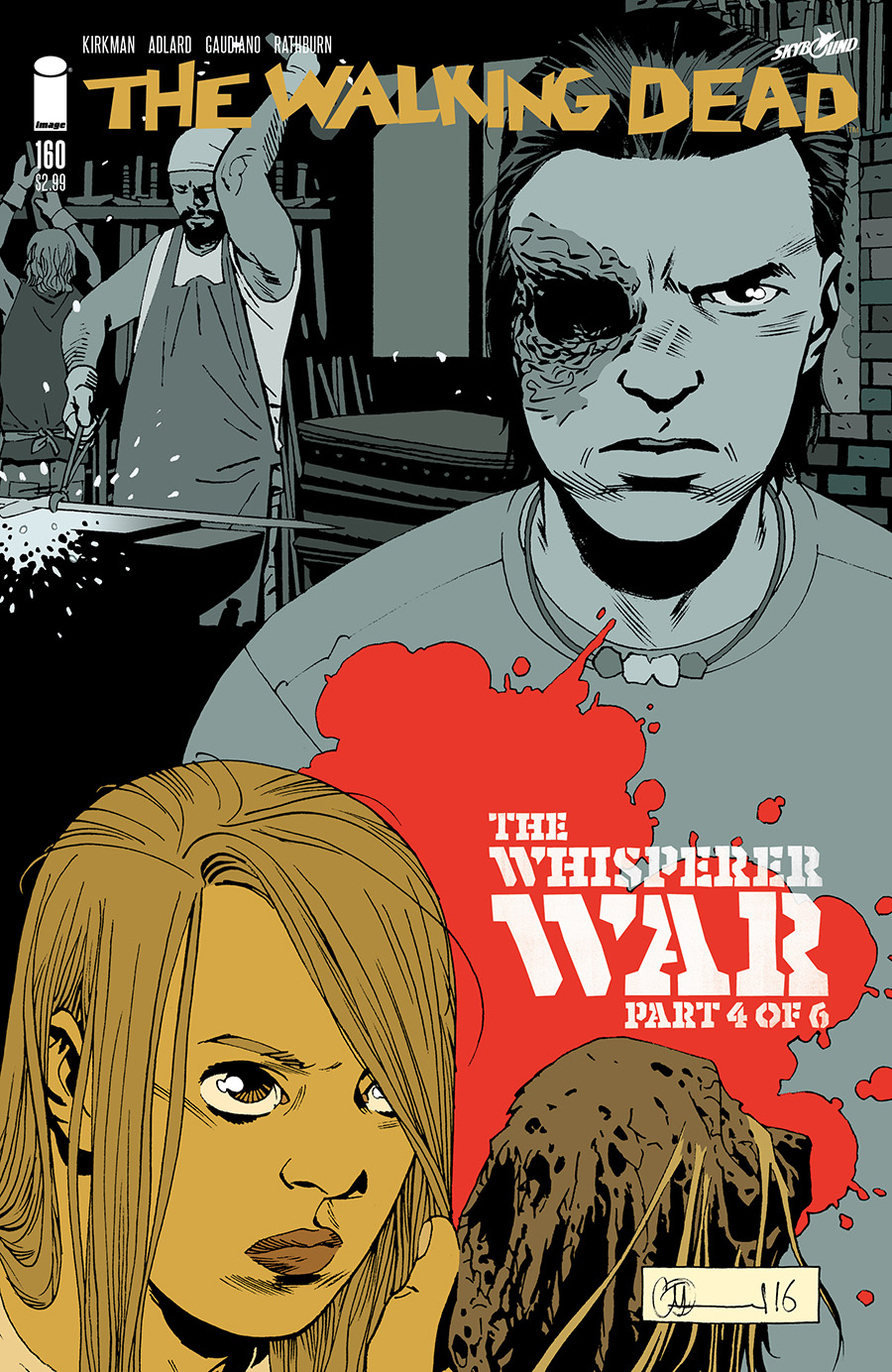 10.  I(nhumans)vX(-Men) #1 (Marvel)
Nice to see Image in the top 10, and nice to see something that isn't a #1 issue as well-and one in the triple-digits, no less!  New comics always sell best, so in a month with lots of Marvel relaunches, Marvel recaptured the market.  Marvel's Avengers #1 came in at #11, Unworthy Thor was #18, and even Ghost Rider, Thanos, and Black Panther's spin-off title cracked the top 40.  Indie launches did well, too.  Buffy the Vampire Slayer Season 11 #1 hit almost 15k sold.  BOOM! had a solid win with their WWE Then Forever #1 comics, selling almost 13,000 comics.
In the world of second issues, Lootcrate promos like Big Trouble/Escape from New York and Orphan Black saw extreme dips, and even Marvel's well-reviewed Champions series lost 85% of its sales on the second issue.  The second issues of the Archie Comics launches from October all dropped significantly.  Why do people like #1
issues so much?
On to trade paperbacks, where Marvel also won-selling 49% of all trades sold last month, compared to DC at 25%.  It was also a month where the Doctor Strange movie came out, yet many of Marvel's best-sellers (both here and in the top loose comics sold) weren't clear movie tie-ins.  Here's the top 10:
1.  Paper Girls Vol. 2 (Image)
2.  Marvel Hip Hop Covers Vol. 1 (Marvel)
3.  DC Super Hero Girls Vol. 2 (DC)
4.  Darth Vader Vol. 4 (Marvel)
5.  Gwenpool Vol. 1 (Marvel)
6.  Sandman Overture (DC)

7.  DC Universe Rebirth Deluxe Edition (DC
8.  Vision Vol. 2 (Marvel)
9.  Moon Knight Vol. 1 (Marvel)
10.  Deadpool vs. Gambit (Marvel)
Paper Girls Vol. 1 was also in the top 40, as were high quality books like Marvel's Old Man Logan reissue, Monstress Vol. 1 (Image), Saga Volumes 1 and 6, Multiversity (DC), and Nailbiter Volume 5 (Image).  Also nice to see Grant Morrison's Santa Claus origin story, Klaus, coming in just under the wire at #41 for BOOM! Studios.
What gave Marvel such a rich dollar share was their Deadly Hands of Kung Fu Omnibus, priced at $125 and selling over 2,000 copies.  Well done, Doug Moench!