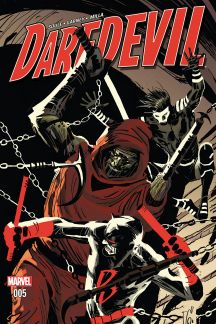 We're halfway through the year, so it's time for one of those lists we're always generating, this time: The best of the year so far. It's the books you should be keeping your eye on, reading regularly, and expecting great things from for the rest of the year.  I'm also adding books that aren't necessarily the best but are still on my pull list, and in the end I'll tell you a few books to look forward to in the second half of the year, as DC's "Rebirth" really begins in earnest and Valiant begins releasing its "future of Valiant" line…Not as much Marvel as in the past, because when Dr. Doom reformed the universe he kinda left it in a bad spot…
First, the also rans:
BOOKS ON MY PULL LIST THAT AREN'T THE TOP TWENTY, BUT ARE STILL DAMN GOOD:
Daredevil (Marvel). I'm not loving what Marvel is doing with the character right now, but I'm not hating it, either.  A sidekick for a loner hero is a risky play, and I'm still waiting for the payoff.
Bloodshot Reborn (Valiant)
Astonishing Ant-Man (Marvel)
The Shaft set of miniseries (Dynamite)
All New Wolverine (Marvel)
Klaus (Boom!) (Grant Morrison's recently completed secret origin of Santa Claus!)
Black Road (Image)
Punisher (Marvel)
The Walking Dead (Image)
Invisible Republic (Image)
Sugar and Spike (DC) appearing in the otherwise bland anthology series, Legends of Tomorrow
End bullets
Outcast (Image)
Click next for the top 20!