It didn't sell the most copies, but with a ten-dollar price tag, Deadpool #7, his official "25th anniversary" issue, made more money than any other comic in February. Dark Knight III: The Master Race, Frank Miller, Andy Kubert and Brian Azzarello's tepid attempt to reinvigorate the comic from the late 1980s that change the medium forever, was the best-selling comic in terms of units sold.
With the (almost) highest grossing R-Rated movie of all time, it looks like February is Deadpool's month.
And because DC and Marvel are all about selling first issues, the best-selling #1
issues of the month were Spider-Man #1, the new Miles Morales title; Deadpool Mercs for Money #1, a miniseries; Power Man and Iron Fist #1 (which sold under 80k but deserved to sell much more—best Marvel comic of the month); and Avengers Standoff Welcome Pleasant Hill #1, which is a one-shot intro to a tie-in event.
Overall, sales continue to slide downward as nobody wants to read anything that takes more than 30 seconds to read.
Marvel continues to dominate, holding more than 40% of the market, with DC taking almost 30% and Image grabbing 10%. Upstart Aftershock is scarping .4% of the
market—too bad, because their books are better than many. The top 10 comics sold in February were:
1. Dark Knight III: Master Race #3
2. Star Wars #16
3. Batman #49
4. Spider-Man #1
5. Deadpool: Mercs for Money #1
6. Deadpool #7
7. Darth Vader #16
8. Power Man and Iron Fist #1
9. Amazing Spider-Man #7
10. Justice League #48
Which is sad, because if I had only ten comics to buy in February, I'd have skipped 80% of the top 10. I still read lots of comics, and you should, too. Here's my favorites for the month, with their actual sales rank (#_) included:
THE TOP 20 BOOKS OF FEBRUARY 2016
1. Saga #34 (#24) (Image)
2. Power Man and Iron Fist #1 (#8) (Marvel). An excellent debut for a comic that's both timely and incredibly well done. The buddy relationship is reexplored in the context of its 20-year history, Luke's fatherhood is treated appropriately, it's just an all-around great comic. Buy it. Please.
3. Old Man Logan #2 (#15) (Marvel). The story is a very good Marvel story, but that art pushes it into my top ten. Best looking comic out right now.
4. Unfollow #4 (#241) (Vertigo). I thought the concept (sole survivor gets all the money) was played out, but this is the first comic I've read that intergrates the internet,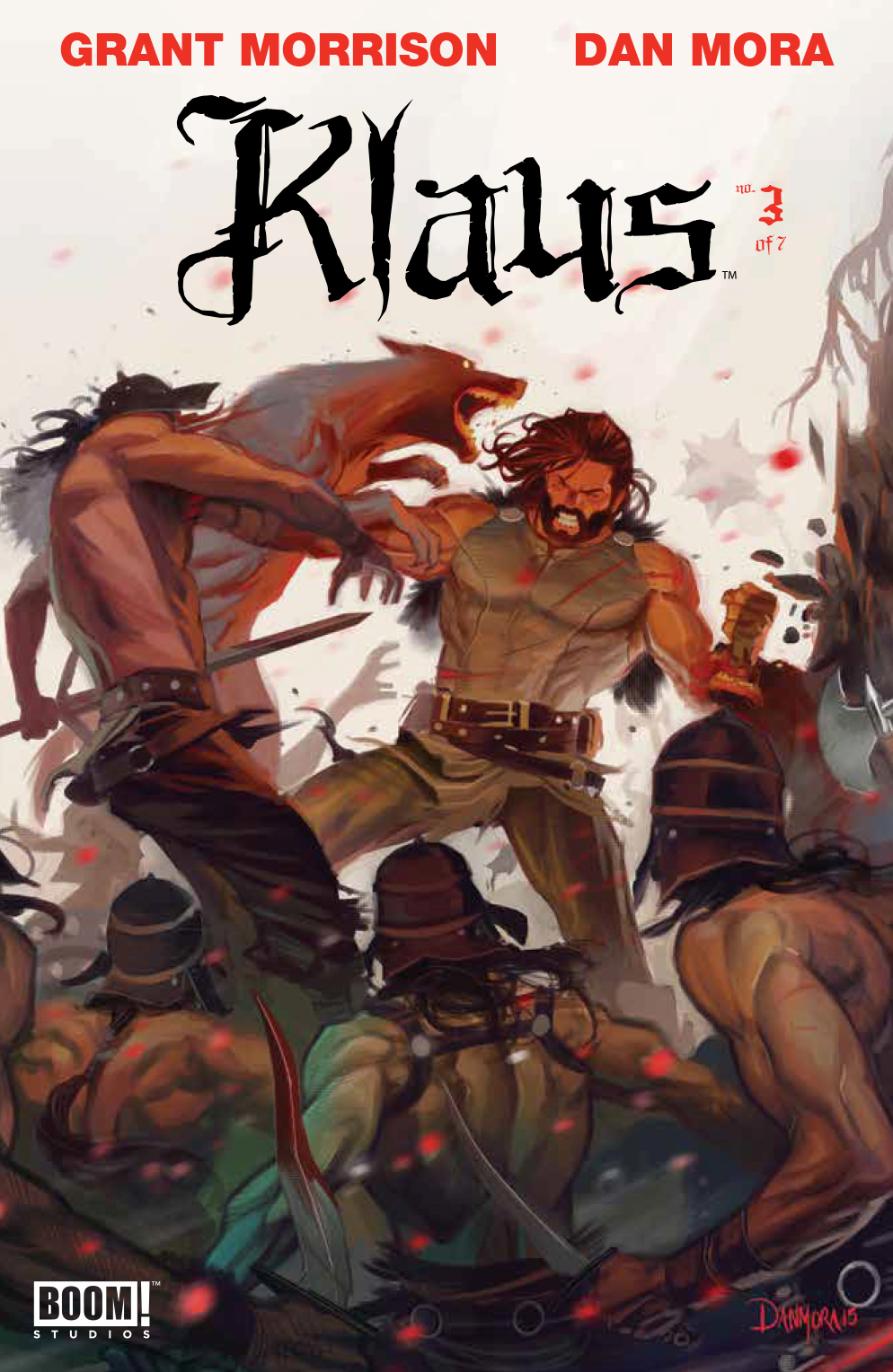 Twitter, etc. seamlessly and perfectly into its storyline. It's got a huge cast that a lesser creative team might find unwieldly, but this is easily as good as the Showtime or HBO show it's bound to become.
5. Klaus #3 (#129) (BOOM!) Grant Morrison's miniseries on the origin of Santa Claus continues to surprise me and delight me.
6. Daredevil #4 (#33) (Marvel). I was skeptical of the "sidekick" concept, but it's working very well. This is a fresh take on Daredevil. There have really only been two Daredevils in the last 30 years: Frank Miller's "taking constant beatdowns" version (which Bendis did a great
job with) and Mark Waid's "I'm gonna love life no matter what" version. Charles Soule seems to be working on a third one, a calm, focused, and almost parental version.
7. Midnighter #9 (#172) (DC).  The Suicide Squad crossover ain't great, but even a lesser issue of this series is better than most.
8. Starve #6 (#247) (Image). This action cooking comic has more heart in a panel than most books do for their entire runs.
9. Walking Dead #151 (#13) (Image)
10. James Bond #4 (#132) (Dynamite). Warren Ellis. Nuff said.
11. Bitch Planet #7 (#126) (Image)
12. Rachel Rising #40 (#237). Terry Moore's self-published masterpiece is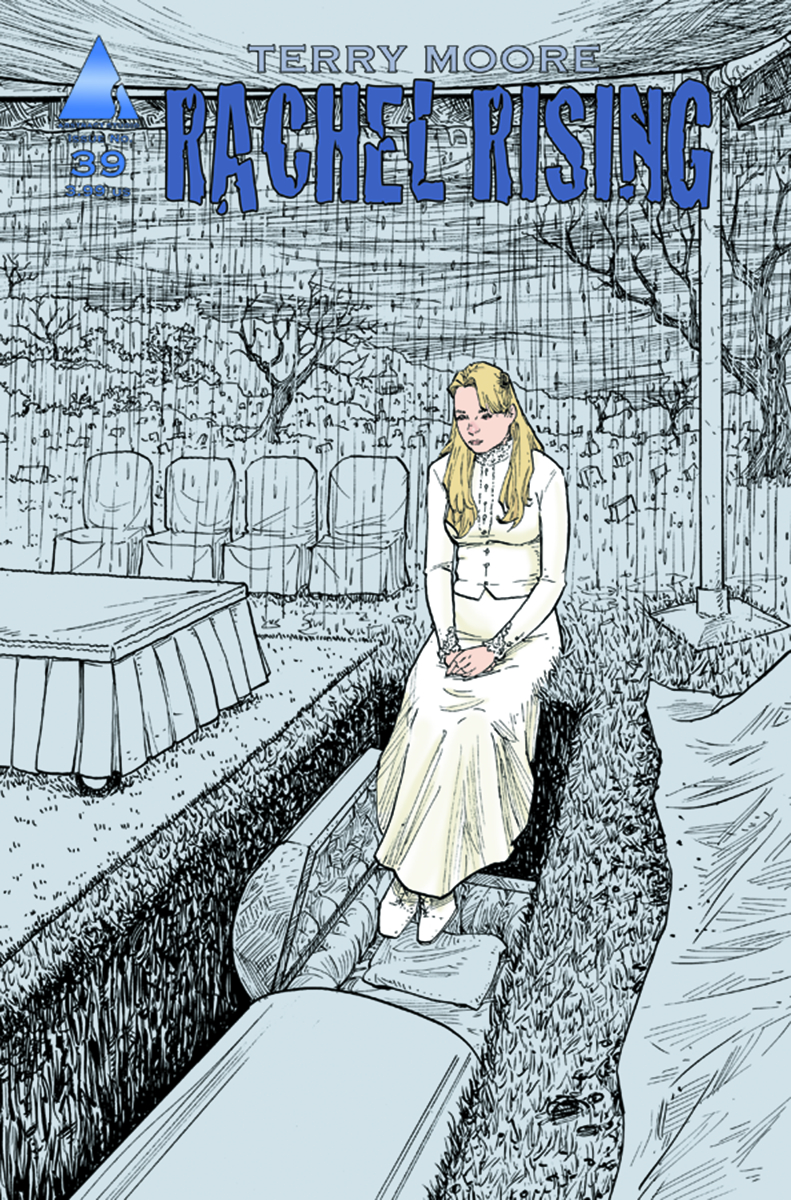 still great.
13. Bloodshot Reborn #11 (#204) (Valiant)
14. X-Men: Worst X-Man Ever #1 (#99) (Marvel). Does anybody remember laughter!?
15. Clean Room #5 (#214) (Vertigo)
16. Paper Girls #5 (#39) (Image)
17. Superman: American Alien #4 (66) (DC). I know it's getting flack for being uneven, but I like the one-off stories about Superman's younger years. It's nice to be Superman just being Superman, not part of some huge conspiraplot.
18. Velvet #13 (#152) (Image)

19. Amazing Spider-Man (#9) (Marvel). It double-ships, so it can be a bit too much in a month, but after decades Dan Slott is still holding the quality. I'm getting tired of high-tech Spidey, but I don't see how I'll ever drop this book.
20. They're Not Like Us #11 (#238) (Image). We're on the bubble here—but I think this issue was just setting us up for the next stage in this paranoid, super-powered kids vs. adults book. It's a very mature story, so if you want to start reading it, start with #1.
And here's a few more I'm reading, and really liking:
Marvel: Silver Surfer #2, Illuminati #4 (it slipped a little this month—normally would be in my top ten), All New Wolverine #5, Ms. Marvel #4 (not nearly as good since the relaunch, but still a solid read), Karnak (a long wait after #1 made it hard to pick up, and this issue was really just a retread of a recent Warren Ellis Moon Knight issue which in turn was a retread of the karate movie The Raid. Ellis can do better, and he will).
Image: Outcast, Invisible Republic. Both are still solid, but the stories are starting to drag. The problem with long-running conspiracies is that you need some big pay-offs along the way.
The biggest disappointment of the latest Marvel relaunch—and there have been several—has to be Mark Waid's All New All Different Avengers. There's very little about it that's new or different, and the size of the team makes it hard for Waid to do what he's truly awesome at: Developing individual characters. I'm still holding on, still hoping it gets better, but it's mostly out of creator loyalty at this point. While I agree that slapping a vagina on something always makes it better, the second-biggest disappointment is A-Force. The Secret Wars tie-in series was so cool, so much fun, but there's nothing particularly "female" or special about the series. At least, not yet. They could have told the same story with the usual cast. But I'm willing to give this book time as well.
Actually, the biggest disappointment is Astonishing Ant-Man, which was amazing before Secret Wars, and now can't seem to get back to its tight, family-based narrative. I'm still hopeful, but I've only got about eight bucks left to spend on it.
Image's Descender is getting stale. I loved the first arc, but arc two seems to be standard space yarn. Ditto The Manhattan Projects, a book that used to be on a par with Saga in terms of wild, crazy, random ideas jammed into modern contexts, but now it's lost its way.
So, there's my thoughts. Even though nobody asked.