THE SPIDER-VERSE!

Before Secret Wars, we had two really good Spidey books, one decent one, and then a bunch of spin-offs that had niche audiences but weren't having massive public reaction (other than Spider-Gwen cosplay). In order of overall quality,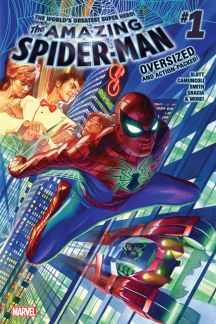 they were:
Amazing Spider-Man by Dan Slott and Humberto Ramos

Miles Morales: Ultimate Spider-Man by Brian Michael Bendis and David Marquez

Spider-Gwen by Jason Latour and Robbi Rodriguez

Spider-Man and the X-Men by Elliott Kalan and Marco Failla

Silk by Robert Thompson and Stacey Lee

Spider-Woman by Dennis Hopeless and Javier Rodriguez
Spider-Man 2099 by Peter David and William Sliney
Post-Secret Wars, Slott's got a new artist partner, and Peter Parker's life is different, but the Amazing book is back and still excellent. We have the same writer (paired with one of the finest artists in the business, Sara Pichelli) returing to a Miles Morales book (he's just on the same planet as Peter Parker now) titled "Spider-Man," and Spider-Gwen, 2099, and Spider-Woman are back with the same creators. So what's different?
Well, Silk is gone, and in her place are two
spin-off books: Carnage by Gerry Conway and Mike Perkins, and Web Warriors by Mike Costa and David Bildeon. We traded one mediocre book for two less-than-mediocre ones. Not a huge loss, but a loss just the same.
But here's why there's a big gain: SPIDEY. This is an all-ages Spider-Man book. I know, I know, you're thinking: Broad, generic art and a rehash of old Stan Lee/Steve Ditko stories. Well, that may have been what Marvel did in the past, but Spidey #1 was actually pretty good—excellent art by Nick Bradshaw, an original story, and it doesn't talk down to kids. It's an all-ages book for kids of this era. I'm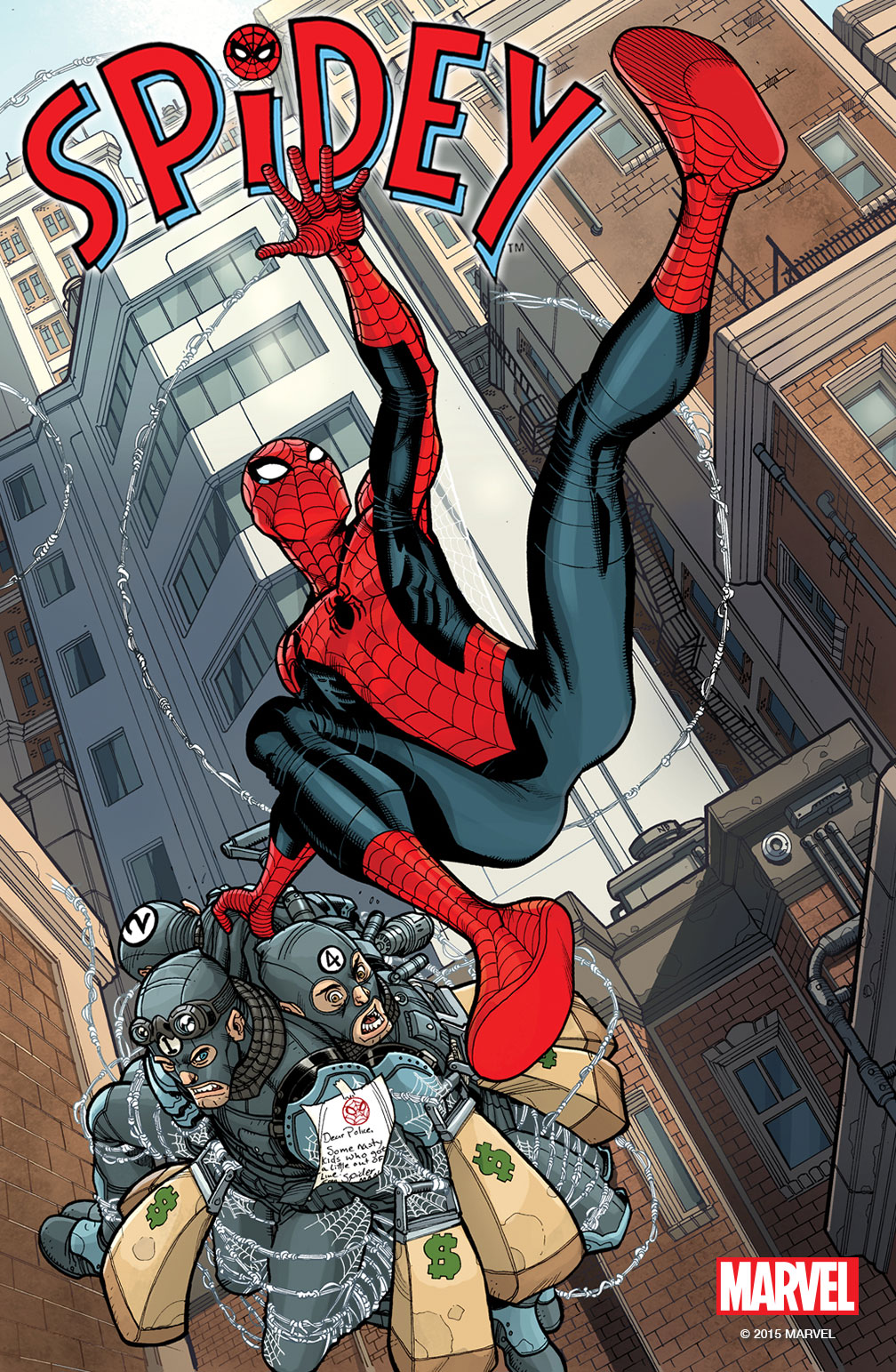 not interested enough to stay on board, but if my kids were younger: You betcha!
So with Spidey, I'm saying we're winning after Secret Wars. Not a huge gain, but a noticeable one.
My pull list before and after continues to be just Amazing Spider-Man and the Miles books. None of the other ones interest me enough to buy, even if I appreciate-from-a-distance books like Silk and Spider-Gwen.
Next: Outer Space