It should be a surprise to nobody that Frank Miller's third installment in his Dark Knight series sold well.  440,000 copies of an oversized, specially priced comic is not too shabby.  Other than that, the top ten were all Marvel:
1.  Dark Knight III: Master Race #1
2.  Star Wars: Vader Down #1
3.  Deadpool #1
4.  Secret Wars #7
5.  Extraordinary X-Men #1
6.  All New All Different Avengers #1
7.  Star Wars #11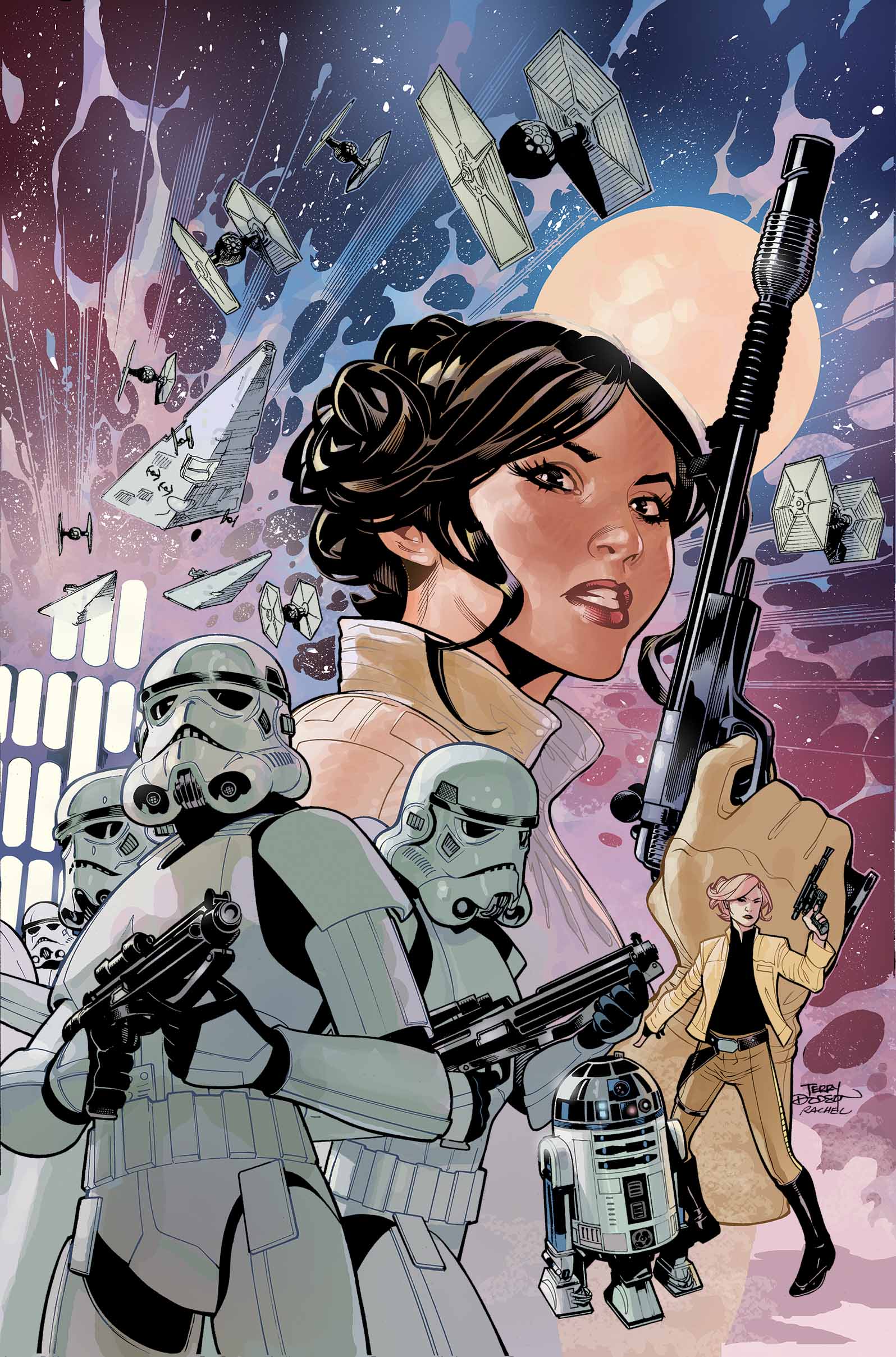 8.  Uncanny X-Men #1
9.  Star Wars #12
10.  All New Wolverine #1
Overall, Marvel continues to crush the competition, getting 4 of every ten dollars spent.  DC pulled 25 % of the market, Image continued to grab a ten share.  For graphic novels, the repackaged Sandman did well—but Marvel dominated here, too, which is quite unusual.
1.  Sandman Overture Deluxe Edition
2.  Star Wars: Journey to Star Wars
3.  Star Wars Princess Leia
4.  Ms Marvel vol. 4

5.  Spider Gwen Vol. 1
6.  Deadpool vs. Thanos
7.  Low Vol. 2 (Image)
8.  Vampirella (Dynamite)
9.  Star Wars Kanan the Last Padawan vol. 1
10.  Saga Vol. 5
So, what else is new?
MARVEL WINS AGAIN.  Daredevil was aces.  Jessica Jones was one of the best things I've seen on TV, period—comic book adaptation or otherwise.  And now they've hired Scott "Six Feet Under and Dexter" Buck as showrunner for Iron Fist.  You know, Iron Fist.  The movie where everyone is screaming at Marvel to star an Asian, when the whole point of the comic is that he's NOT Asian—he's a stranger in a strange land.  At the same time, Marvel Cinematic Universe Czar Kevin Feige's feud with Marvel's Television arm appears to be continuing.  Apparently, they can get Sony to give up Spider-Man, but they can't get Jessica Jones to appear in a Marvel movie.

G.I. JOE, ROM AND MICRONAUTS WANT TO BE WINNERS, TOO.  DC decided Marvel's "shared universe" concept worked, so they're trying it now.  And coming up fast, Hasbro Toys.  Seriously.  Paramount Pictures plans a single movieverse with G.I. Joe, Micronauts, Mobile Armored Strike Kommand (M.A.S.K.) and ROM.  M.A.S.K.?  Is that still a thing?
SPIDER-MAN AND DEADPOOL.  With both characters being featured in long-anticipated, hotly promoted movies next year, expect Marvel to produce a gutload of books about them.  Notable are Spidey, an all-ages book with tremendous art and a story that doesn't dumb-down the characters (like most all-ages books do), and Spider-Man/Deadpool , a team-up book by probably the most beloved writer/artist team ever to work on Deadpool: Joe Kelly and Ed McGuinness.  And then there's DeadpoolCore.com, where you can register to get emails from Wade himself.  The marketing for this movie has been terrific and relentless.
ESSEX COUNTY ON TV!  Jeff Lemire's award-winning, wonderfully
touching graphic novel series about his hometown in rural Ontario is finally getting a pilot produced.  Let's hope it makes it to the screen.
PREZ #6.  I'm giving what I hope is not a final shout-out to one of the best comics of the year, DC's "Prez" by Mark Russell and Ben Caldwell.  The sixth issue may be the final one, and shame on all of you who didn't read this incredibly smart and witty commentary on politics, ignorance, technology, animal cruelty, and robots with souls.
MARGARET ATWOOD DOES COMICS.  Publisher Dark Horse signed the author of Handmaid's Tale to create original superhero stories in a set of three, all-ages graphic novels.
LEGO MARVEL AVENGERS ARRIVES ON JANUARY 26 FOR WIIU AND OTHER PLATFORMS.  I can't wait.  The last Lego Marvel game was terrific, and this one boasts the same open world, all the usual characters, and cool additions like Moon Knight, Gorilla Girl, Swordsman, Wendigo, Mantis, Butterball, Fin Fang Foom, Diamondback, Jewel, Count Nefaria, Firebird and White Tiger.  The story missions will focus on the films (including a trip to Hawkeye's farm), but the open world adventure will be much broader.  This is gonna be so worth pushing through my arthritic pain!
THE X-EVENT.  So for all of us who thought no Marvel movie meant less Marvel comics for mutants, one of the first events of the All-New, All-Different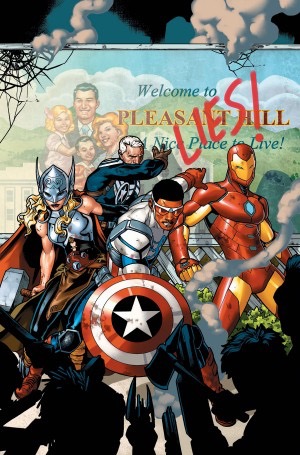 Marvel will be X-Men vs. Apocalypse, who will also be the villain in 2016's X-movie.
AVENGERS STANDOFF.  The A-team will also get an event, in March, with a standalone #1 issue by Nick Spencer and Jesus Saiz.  Considering the new Avengers line of books is all over the place in terms of themes and membership, I'm curious to see what this will be all about.  I hope it's good
NEIL GAIMAN, FABIO MOON, GABRIEL BA AND COLLEEN DORAN.  With names like that attached, Dark Horse can't possibly go wrong with its adaptations of previously published Gaiman stories in two graphic novels coming in 2016.  The books will be Ba and Moon's take on How To Talk To Girls At Parties and the second, Troll Bridge, is taken from Gaiman's story in an anthology, Snow White, Blood Red.  It will be the first time Doran and Gaiman worked together since Sandman.